Quick Take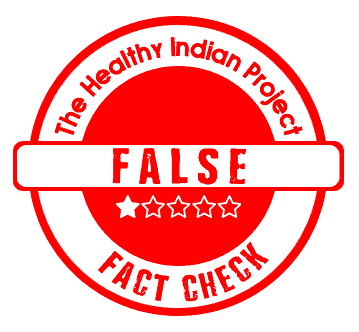 A video on social media claims soybean or soy-based products like tofu contain plastic. We fact-checked and found the claim to be False.
The Claim
A video on Facebook claims 'Because many people think that tofu is a natural food. Well, did you know that tofu was made in England? The bean is called soy that bean was made by a Benedictine priest. His name was Gregor Mendel. He made the beans. That being contains starch an inorganic silica. When you eat tofu, you eating plastics. It is tofu, it is soybean that George Washington Carver used to make plastics. So let us ask us the question. How could we use a substance that is used to make plastic?'
Fact Check
What is soybean and tofu?
Glycine max L. commonly known as soybean belongs to the Fabaceae family is one of the most common oilseed crops grown as food and forage in the United States of America, Europe, India, South America, China and other Asian countries.
Tofu is made from 'dried soybeans that are soaked in water, crushed, and boiled. The mixture is separated into solid pulp (okara) and soy 'milk'. Salt coagulants, such as calcium and magnesium chlorides and sulfates, are added to the soy milk to separate the curds from the whey'.
Do soybean or soy-based products contain plastic?
It does not seem so. Organically grown soybean does contain starch but in a very less quantity. Starch is not always an artificial substance but is found naturally as well. THIP Media has already explained that starch is not always poisonous to humans. It is one of the primary sources of energy and is consumed by most of us on a daily basis. Since starch is a source of carbohydrates, it is needed by the body to perform metabolic functions.
While searching more about the relation between soybean and plastic, we found a 2020 research that states bioplastic is made from soybean. Bioplastic is different from regular plastic. As per a research published in ScienceDirect journal, the definition of bioplastic is 'a type of plastic that can be made from natural resources such as vegetable oils and starches. Since bioplastics are plant-based products, the consumption of petroleum for the production of plastic is expected to decrease by 15–20% by 2025'. Bioplastic is easily biodegradable whereas regular plastic takes many years to decompose.
But in both cases, the final product is formed after several chemical reactions that change the original properties of the substance and convert it into a new substance with new properties altogether.
Can plastic be made from food products?
Yes. Food products are used to make bioplastics and plant-based materials which are marketed as a 'sustainable alternative to conventional plastics'. A 2020 research has highlighted that there is 'little known with regard to the chemicals they contain and the safety of these compounds'. Hence, more focus is needed to understand the chemical safety when formulating the better alternatives of plastic.
THIP MEDIA TAKE: No evidence confirms soybean grown with no added chemicals or naturally produced soy-based products contain plastic.
Disclaimer: Medical Science is an ever evolving field. We strive to keep this page updated. In case you notice any discrepancy in the content, please inform us at [email protected]. You can futher read our Correction Policy here. Never disregard professional medical advice or delay seeking medical treatment because of something you have read on or accessed through this website or it's social media channels. Read our Full Disclaimer Here for further information.