Quick Take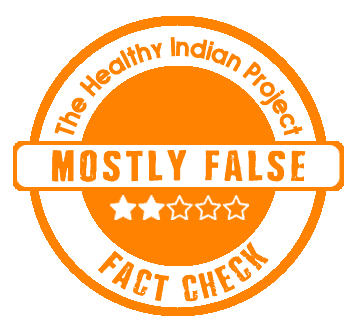 A social media post claims that if one is looking for effective and 100% sun protection that is not toxic and nourishing, one should use a number of plant oils for effective sun protection. We fact-checked and found this claim to be Mostly False.
The Claim
A social media post on titled, "Natural Skin Protection" reads, "If you are looking for an effective and 100% natural sun protection for you and your children, one that is not only non-toxic, but actually nourishing for your skin and body, this is a post for you.
Number of plants produce oils with sun protective properties and I have been using them exclusively for the past 3 summers here on Mallorca, including on the skin of my now 20-month-old daughter, who has never been touched by commercial sun screen." It further mentions a number of oils and their nutritional content and the author's experience with them.
Fact Check
Why is sun protection needed?
Some amount of sun exposure is essential to produce vitamin D (which helps calcium absorption for stronger and healthier bones). But unprotected exposure to the sun's ultraviolet (UV) rays can cause damage to the skin, eyes, and immune system.
Research states that "The ultraviolet radiations (UVR) of the sun are divided into three categories: UV-C (200-280 nm), UV-B (280-320 nm) and UV-A (320-400 nm). UV-C is the most biologically damaging radiation, but it is filtered out by the ozone layer. Currently, UV-B radiation and to a lesser extent UV-A radiation are responsible for inducing skin cancer. Sunscreens and sunblocks are chemicals that absorb or block UV rays and show a variety of immunosuppressive effects of sunlight. The use of skin care products supplemented with several effective agents in conjunction with the use of sunscreens may be an effective approach for reducing UV-B-generated photo-aging."
The Skin Cancer Foundation further clarifies this by stating, "not only can sunscreen (with an SPF of 15 or higher) help protect your skin from cancer, but it can also show signs of aging."
Do plant oils provide effective sun protection?
Not exactly. There is no evidence that the plant oils offer even close to adequate protection. Even though they offer some amount of protection, it is not up to the required SPF. Moreover, some of these oils can lead to irritation or even allergy when applied topically to the skin and should be tested on the skin before being applied to large areas.
Research states that "the SPF values found for nonvolatile oils were in between 2 and 8; and for volatile oils, in between 1 and 7. Out of these nonvolatile or fixed oils taken, the SPF value of olive oil and coconut oil was found to be around 8; castor oil, around 6; almond oil, around 5; mustard oil and chaulmoogra oil, around 3; and sesame oil, around 2.
Also, even though there are some health benefits provided by these natural oils, they still have not been adequately formally studied and there is no evidence that they can afford even close to adequate protection. In fact, they are best utilized as an adjunct, as antioxidants present in these plant oils synergize with sunscreen to afford extra protection.
Dr. Swati Watwani, Medical Director, Co-Founder & Chief Consultant – Persianlily – Skin/Hair/Aesthetics/Ayurveda Clinic, further adds to this by stating, "Natural oils such as olive oil, coconut oil, olive oil, raspberry oil, lavender, have shown to offer natural SPF as they absorb a percentage of the sun's radiation and prevent some of the damage it might cause, but the SPF level they provide isn't that enough to adequately prevent against the harmful UV radiations such as SPF ranging from 2 to 10 which only absorbs about 20 percent of the harmful UV rays. whereas the American cancer society, American Academy of dermatology and FDA recommend sunscreen with an SPF rating of 30 at least. FDA also states that any SPF below 15 should have a warning stating that they have not been proven to show prevention against skin cancers or early signs of aging since natural oils fall below that using oil just as natural sunscreen won't provide that amount of photoprotection you really need!"
Disclaimer: Medical Science is an ever evolving field. We strive to keep this page updated. In case you notice any discrepancy in the content, please inform us at [email protected]. You can futher read our Correction Policy here. Never disregard professional medical advice or delay seeking medical treatment because of something you have read on or accessed through this website or it's social media channels. Read our Full Disclaimer Here for further information.