Quick Take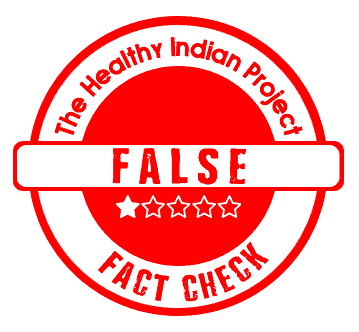 A social media post claims that paracetamol tablets contain the Machupo virus. We fact-checked and found this claim to be False.
The Claim
A post on Facebook reads, "Warning do not take P/500 tylenol. Doctors advise that it contains a virus call Machupo 1 dangerous viruses in the world."
 The post can be seen here and a screenshot is attached down below.
Fact Check
What is Machupo virus?
According to the Journal of Virology, "Machupo virus (MACV) is the etiological agent of Bolivian hemorrhagic fever (BHF), a reemerging and neglected tropical disease associated with high mortality."
Research states that "It is an arenavirus endemic to Bolivia that causes the disease commonly called Bolivian hemorrhagic fever. It was first discovered in 1959 in an outbreak in San Joaquin, Bolivia. Its symptoms include signs of increasing capillary leak, proteinuria, mucosal hemorrhage, narrow pulse pressure, and resultant vasoconstriction causing shock."
Do paracetamol tablets contain the Machupo virus?
No. There is no scientific evidence of proving this claim as true. Moreover, this hoax have been circulated in the past as well and have always been proven to be false. The Singapore Government in 2017 through its government agency website, the Health Sciences Authority clarified the claim and stated that, "The Health Sciences Authority (HSA) would like to inform members of the public that an "alert" that is circulating on social media regarding the transmission of "Machupo" virus through paracetamol tablets is a hoax. Its content is untrue."
Moreover, virus[es] are not able to survive on their own except through a living cell. Therefore, the spread through tablets is simply a hoax.
Disclaimer: Medical Science is an ever evolving field. We strive to keep this page updated. In case you notice any discrepancy in the content, please inform us at [email protected]. You can futher read our Correction Policy here. Never disregard professional medical advice or delay seeking medical treatment because of something you have read on or accessed through this website or it's social media channels. Read our Full Disclaimer Here for further information.