Quick Take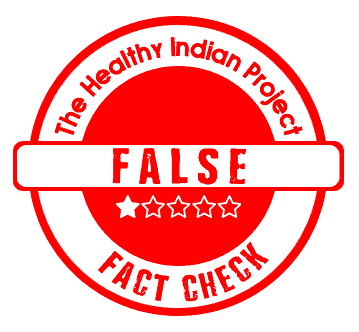 A social media video claims pandemics happen every 100 years. We fact-checked and found the claim to be False.
The Claim
A video on Instagram claims pandemics happen every 100 years. The video further supported the claim by claiming that the Great Plague of Marseille happened in 1720, the Cholera outbreak happened in 1820, the Spanish flu happened in 1920 and the Coronavirus outbreak happened in 2020.
Fact Check
Do pandemics happen every 100 years?
No, pandemics do not happen every 100 years. Pandemics can occur at any time and can happen more frequently or less frequently than once every 100 years.
The frequency of pandemics is influenced by many factors, including the emergence of new diseases, changes in the environment that allow diseases to spread, and the ability of a population to respond to and contain outbreaks. 
Some pandemics have occurred several times within a 100-year period, while others have not occurred for several hundred years. For example, the Black Death, one of the most devastating pandemics in human history, had several outbreaks in Europe over several hundred years. On the other hand, the COVID-19 pandemic, which started in late 2019, is the first pandemic of its kind in over 100 years.
We researched and found that the claimed video misrepresents the years in which the outbreaks began. The Spanish flu began in 1918, not 1920, and the cholera outbreak started in 1817, not 1820. Also, Covid appeared in December 2019, not 2020.
We also found that the claimed video did not consider the pandemic named Black Death which happened in 1347, the 1957-58 influenza pandemic, and HIV/AIDS pandemic which started in 1981 and is still going on.
Besides this, we also got to know that the Great Plague of Marseille is not considered a pandemic. The U.S. Centers for Disease Control and Prevention (CDC) website informs that a pandemic is an epidemic that has affected several countries and continents to affect a large number of people. Whereas during the Great Plague of Marseille, the outbreak remained within France.
Disclaimer: Medical Science is an ever evolving field. We strive to keep this page updated. In case you notice any discrepancy in the content, please inform us at [email protected]. You can futher read our Correction Policy here. Never disregard professional medical advice or delay seeking medical treatment because of something you have read on or accessed through this website or it's social media channels. Read our Full Disclaimer Here for further information.