Quick Take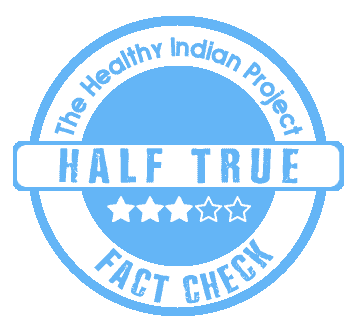 A video shared on social media by multiple users shows a woman criticising the recommendation of face masks for children in Ireland as they trap dangerous levels of carbon dioxide (CO2). We fact-checked and found the claim to be half true.
The Claim
The video shows a woman breathing onto the carbon dioxide detector that reaches 10,000 ppm while wearing the face mask. "The Irish government is asking our children to wear masks for 6 to 8 hours every single day. Anything over 700 ppm of carbon dioxide can lead to headache, drowsiness, anoxia, cerebral injury, coma or even death" the woman is seen telling the crowd. The video can be seen here.
Fact Check
How to use a carbon dioxide (CO2) detector?
The Health and Safety Executive (HSE) website suggests, "Position the monitors over 50cm away from people as their exhaled breath contains CO2. If your monitor is too close it may give a misleadingly high reading."
Can carbon dioxide build up in the face mask?
Not exactly clear. There have been expert opinion on both sides of the topic. While CO2 molecules are small enough to pass through cloth mask material, the complexity rises due to the material, fit, size of the mask and the lung condition of the person.
The Center for Disease Control and Prevention (CDC) explains, "Wearing a mask does not raise the carbon dioxide (CO2) level in the air you breathe. A cloth mask does not provide an airtight fit across the face. The CO2 completely escapes into the air through the cloth mask when you breathe out or talk."
In the fact check done on the same topic by India Today, Dr Sanjeev Bagai, chairman of Nephron Clinic, mentions masks will not cause suffocation if they are "… of appropriate size and shape. It should not be so tight on your face that it makes you feel uncomfortable."
On the other side there have been some researches that show face masks may increase carbon dioxide levels in body but researchers feel it is not up to a concerning level in day to day use.
Dr. Sanjeev Jain, Consultant – Pulmonologist, Fortis Hospital, Delhi, says, "Masks are necessary to stay protected from COVID, especially in areas where you are among other people. But any mask that a person wears should be used as a barrier and not as a sealant. It should allow intermittent passage of fresh air."
Dr. Sai Praveen Haranath, Intensivist and Pulmonologist, Apollo Hospitals, Hyderabad, says, "Depending on the correct fit and the type of mask there can be resistance to air movement. It is important to choose the correct mask size and type."
Are face masks dangerous for children?
There haven't been any conclusive evidence regarding the risk or safety of the masks for children.
No evidence suggests that face masks are dangerous for children. The CDC website recommends children older than two years can wear masks both indoors and outdoors under different scenarios.
A research finding writes, "For the COVID‐19 pandemic, there is still a lack of clarity about the role of children that they play in spreading the coronavirus and this results in the question whether they need to wear masks."
Dr. Smarajit Maiti, Consultant Paediatrician and Neonatologist, Bhagirathi Neotia Woman and Child Care Centre, Kolkata, shares, "Hypoxia due to wrong sized, tight masks is not a uncommon thing. It is always recommended to use a mask which is well-fitted and is provided with a respiratory valve. It is necessary to ensure you are buying a mask with well ventilation facility for your child. As for babies, masks are not a feasible option. It can lead to dangerous situation like suffocation if goes unnoticed."
What are the side effects of breathing on high carbon dioxide (CO2) levels?
Breathing with a face mask on can increase carbon dioxide (Hypercapnia) and decrease oxygen (Hypoxemia) in the body. Research suggests people can show mild headaches, disorientation, dizziness, shortness of breath, nausea, vomiting, fatigue, confusion, abnormal muscle twitch, palpitation, seizure and anxiety.
Disclaimer: Medical Science is an ever evolving field. We strive to keep this page updated. In case you notice any discrepancy in the content, please inform us at [email protected]. You can futher read our Correction Policy here. Never disregard professional medical advice or delay seeking medical treatment because of something you have read on or accessed through this website or it's social media channels. Read our Full Disclaimer Here for further information.