Quick Take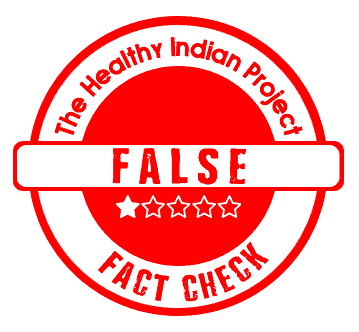 Followed by an independent analysis done by a Professor in Europe, a lot of social media users have started claiming that "Pfizer Covid-19 vaccine has 99% Graphene Oxide." We fact-checked and found that the claims are completely false.
The Claim
"Is 99% of ur 'vaccine' pure poison?" shared users on Twitter and Facebook. A video discussion on the matter with the same claim has also be shared widely. Such posts can be seen here, here, and here.
A Tweet is given below.
Fact Check
What is Graphene Oxide?
Graphene Oxide is a nanoparticle derived from Graphite. Apart from a single atom of Graphite, Graphene Oxide also contains carbon, oxygen, and hydrogen in its chemical composition.
In its current form, Graphene Oxide can act as a deadly substance if pushed into the human body. Scientists have noted, "GO aggregates in biological liquid and induces cell death, and it also exhibits poor bio solubility and biocompatibility."
Scientists have studied Graphene Oxide as a potential vaccine carrier and adjuvant in recent days, However, clinical applications of the same have still not been confirmed.
Do Covid vaccine contain graphene oxide?
No. None of the COVID-19 vaccines available worldwide contains Graphene Oxide. However, the claim particularly targets the Pfizer vaccine as a 99% Graphene Oxide vaccine.
The claim originated from a study done by a professor of the University of Almería (UAL), Pablo Campra Madrid. Professor Madrid independently ran an investigation to verify the ingredients of the Pfizer vaccine and published a report on  June 28, 2021.
However, there are multiple problems that the analysis had, as pointed out by many experts.
Professor Madrid analyzed only one single sample of the Vaccine that was sent to him by someone. This unknown origin of the test sample itself makes the findings questionable.
Professor Madrid in his report has mentioned that this is an "interim report" and not "conclusive evidence." The University where he is an educator has also distanced itself from the research findings via an official press release.
As many experts pointed out, any liquid that has Graphene Oxide by nature will be slightly dark in color. However, the Pfizer vaccine is a yellowish-white liquid.
How do we know the contents of any Covid vaccine for sure?
The ingredient list of all vaccines is published publicly and has also been scrutinized by various Govt. before being given approval of use. The contents of the Pfizer vaccine are available on the website of the U.S. Food and Drug Administration (USFDA). The declared ingredients include mRNA, lipids, potassium chloride, monobasic potassium phosphate, sodium chloride, dibasic sodium phosphate dihydrate, and sucrose.
Disclaimer: Medical Science is an ever evolving field. We strive to keep this page updated. In case you notice any discrepancy in the content, please inform us at [email protected]. You can futher read our Correction Policy here. Never disregard professional medical advice or delay seeking medical treatment because of something you have read on or accessed through this website or it's social media channels. Read our Full Disclaimer Here for further information.