Quick Take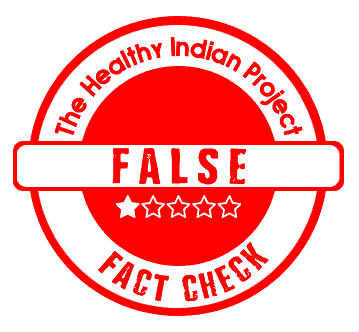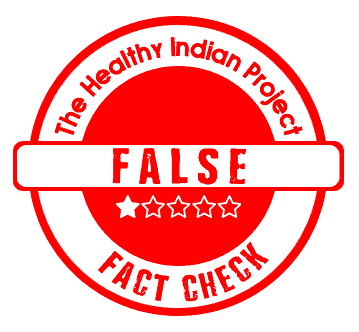 A Facebook post lists down 7 brain damaging habits along with a WHO logo. We investigated the origin of the message and each of the 7 claims. Our investigation reveals that the message is False.
The Claim
Posted by a Facebook user as an image carrying World Health Organization, the claims lists down 7 habits claiming them to be 'brain damaging'. The archived version of the post can be seen here and a snapshot of the same is given below:
Fact Check
Was the message issued by World Health Organization?
No the message was not issued by World Health Organization (WHO). We have searched the WHO website for any similar release and couldn't find any.
A closer look at the claim image (published above) will further reveal that there were a series of grammatical and spelling error in the image, thereby making it evident that this is not a official release by WHO.
Are there any merits in any of the 7 claims?
We picked up each of the 7 claims one by one and investigated them as below.
CLAIM 1: Missing breakfast causes brain damage
According to multiple reports published here and here, missing breakfast has been linked to various chronic health diseases including loss of appetite and obesity. However, there is no credible research that links missing breakfast directly or indirectly to brain damage.
CLAIM 2: Sleeping Late causes brain damage
Multiple studies published here and here have shown that lack of sleep or not enough sleep can effect brain health including causing of Alzheimer's Disease. But the time of sleeping – late or early – is not associated with any health problems.
CLAIM 3: High sugar consumption causes brain damage
Low sugar is associated with low brain function. High sugar also is proven to hurt memory skills in animal based study.
"The brain is dependent on sugar as its main fuel. It cannot be without it," Vera Novak, MD, PhD, an HMS associate professor of medicine at Beth Israel Deaconess Medical Center was quoted in an article published on the website f Harvard Medical School.
The same article also mentions, "Although the brain needs glucose, too much of this energy source can be a bad thing. A 2012 study in animals by researchers at the University of California at Los Angeles indicated a positive relationship between the consumption of fructose, another form of sugar, and the aging of cells, while a 2009 study, also using an animal model, conducted by a team of scientists at the University of Montreal and Boston College, linked excess glucose consumption to memory and cognitive deficiencies."
CLAIM 4: More sleeping specially at morning causes brain damage
This claim has some merit in it. As per a sleep study conducted by Cambridge Brain Sciences and The Brain and Mind Institute, found that the optimum amount of sleep to keep our brain performing at its best is 7 to 8 hours every night. Both less sleep and more sleep reduces our brain's functioning ability.
A similar study done on Harvard-based Nurses Health Group, reveals both too much and too little aren't good for memory.
Sleeping in morning has not been proven to be associated with any special health issues.
While researchers have found that sleeping more than eight hours per night can reduce cognitive ability and reasoning skills, it is still not sure if it can be termed as 'brain damage'.
CLAIM 5: Eating meal while watching TV or computer causes brain damage
Eating while watching TV causes us to eat more and can lead to obesity, suggests a research finding published in The American Journal of Clinical Nutrition. However, no direct connection has been established between eating meal while watching TV has been established.
CLAIM 6: Wearing Cap, Scarf or Socks during sleeping causes brain damage
A study from 2007 reported that adults who wore either normal or heated socks in bed got to sleep faster. A similar study was also published on Nature.com in 1999.
CLAIM 7: Habit of blocking/stopping urine causes brain damage
Researches have shown that nerve diseases can lead to loss of bladder control or one's ability to hold back urine. However, the opposite has not been proved so far.
Stopping urine has been associated with multiple health issues like kidney stone, urinary tract infection etc. but brain damage is not one of them.
Disclaimer: Medical Science is an ever evolving field. We strive to keep this page updated. In case you notice any discrepancy in the content, please inform us at [email protected]. You can futher read our Correction Policy here. Never disregard professional medical advice or delay seeking medical treatment because of something you have read on or accessed through this website or it's social media channels. Read our Full Disclaimer Here for further information.