Quick Take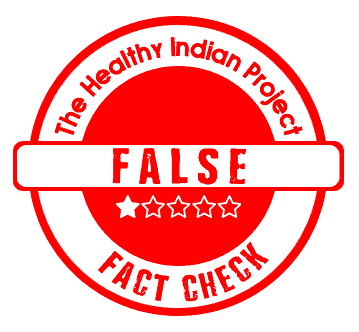 Multiple social media post claims that CDC has mentioned that the Coronavirus (2019) RT-PCR Test is flawed as it cannot distinguish between Covid and influenza virus. We fact-checked the claim and found it to be False.
The Claim
"The CDC finally admitted the test does not differentiate between the flu and COVID virus" claims a blog post.
A social media user writes, "The CDC is withdrawing the COVID PCR Test (from 12/31/21) and the MSM is not making this front page news?".
Some social media users have also claimed that PCR test is misdiagnosing influenza virus as COVID-19 because the former "disappeared" in 2020. A social media user posts, "The PCR test has been picking up the flu, no wonder the flu dissapeared! The CDC actually calibrated the test with the flu, because they didn't have the isolated virus. What a scam! Amd the brainwashed believed this sh1t!". The blog and social media posts can be seen here, here, here, here, here, and here.
Fact Check
Did CDC say PCR test is incapable of diagnosing Covid-19?
No. The CDC did not say that the PCR test doesn't work.
However, the Centres for Disease Control and Prevention has decided to retire the 2019-Novel Coronavirus (2019-nCoV) Real-Time RT-PCR Diagnostic Panel because the demand for this test has decreased due to the availability of other higher-throughput alternatives that detect both SARS-CoV-2 and other common respiratory pathogens simultaneously.
Which tests were developed by CDC to detect Covid-19?
According to the CDC website, the 2019-nCoV Real-time RT-PCR Diagnostic Panel was distributed after the Emergency Use Authorization (EUA) to meet the demand when there was no other authorized Covid-19 diagnostic test available in the market. However, CDC is now recommending the laboratories to conduct the Influenza SARS-CoV-2 (Flu SC2) Multiplex Assay as it can detect and differentiate SARS-CoV-2, Influenza A, and Influenza B. The CDC website claims, "It is a more resource-efficient way for public health laboratories to meet influenza and SARS-CoV-2 surveillance goals".
Disclaimer: Medical Science is an ever evolving field. We strive to keep this page updated. In case you notice any discrepancy in the content, please inform us at [email protected]. You can futher read our Correction Policy here. Never disregard professional medical advice or delay seeking medical treatment because of something you have read on or accessed through this website or it's social media channels. Read our Full Disclaimer Here for further information.