Quick Take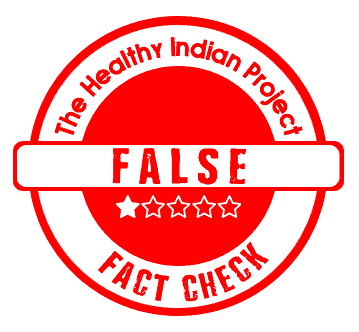 A viral video on social media claims that Rochelle Walensky, the Director of the Centers for Disease Prevention and Control (CDC) claims that over 75% of Covid-19 deaths are people with four risk factors. We fact-checked and found the claim to be False.
The Claim
"CDC director admits over 75% of Covid deaths had at least 4 pathological conditions (comorbidities). Since the total death rate is 0.27% this means healthy people have a 0.0% death risk. #WakeUp #NothingToFearButFearItself" claims the post shared along with the viral video. The post with the video can be seen here.
Fact Check
Did the CDC director Rochelle Walensky say that over 75% of Covid-19 deaths are in vaccinated people with four comorbidities?
No. The statement given by Rochelle Walensky has been misinterpreted and skewed to provide incomplete information.
The viral video is an incomplete interview that highlights a portion only. The full video is available here.
In response to a question on the need to rethink about how we are living with Covid-19 virus, Rochelle Walensky summarised a study that showed Covid-19 deaths have occurred mostly in people who already had a few health conditions. The study can be found here.
The study was conducted in 1.2 million people who were vaccinated between December and October. The results showed that after vaccination severe disease occurred in 0.015% (189 people) and 0.0033% (36 people) died. The study further suggests that people with severe symptoms had at least one risk factor while those who died had at least four.
The 0.0033% deaths are nowhere equal to the claim made by social media users.
Although comorbidity puts people at a higher risk of Covid-19 infection, this does not mean that comorbidity is the only reason for Covid-19 deaths.The Health Indian Project (THIP) media has discussed Covid-19 deaths are not related to comorbidity in detail here.
Disclaimer: Medical Science is an ever evolving field. We strive to keep this page updated. In case you notice any discrepancy in the content, please inform us at [email protected]. You can futher read our Correction Policy here. Never disregard professional medical advice or delay seeking medical treatment because of something you have read on or accessed through this website or it's social media channels. Read our Full Disclaimer Here for further information.