Quick Take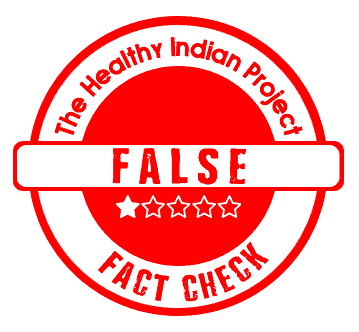 A social media post claims that the U.S. Centers for Disease Control and Prevention (CDC) has classified the monkeypox virus as an "airborne" virus, a form of herpes. We fact-checked and found this claim to be False.
The Claim
A post on Facebook with the heading, 'What you need to know about monkeypox' that the U.S. Centers for Disease Control and Prevention (CDC) has classified the monkeypox virus as an "airborne" virus, that a disease is a form of herpes, that infection lasts for months, and that it can cause paralysis. The screenshot of the post is attached below.
Fact Check
Did CDC issue any such informatory graphic?
No. The posts contain an image bearing a BBC News logo and a source line crediting the information to the World Health Organization. Neither of the referred sources have mentioned this on their official website. Also, on reverse image search, the graphic was not found to be present in a credible source. 
Is monkeypox an airborne disease which can cause paralysis?
No. Monkeypox is not yet believed to be an airborne disease until proven otherwise. THIP MEDIA has fact-checked such claims and found them to be mostly false. Human-to-human transmission can result from close contact with respiratory secretions, skin lesions of an infected person or recently contaminated objects. Similarly, until now, neither the healthcare organizations have included paralysis as a monkeypox symptom nor are there accounted records of paralysis as a problem associated with it. Until credible evidence is available, it can't be conclusively proven that monkeypox causes paralysis.
Is monkeypox a form of the herpes virus?
No. Monkeypox is a pox virus, not a herpes virus. Monkeypox falls in the Poxviridae family of viruses, which includes the virus that causes the more severe disease of smallpox.  According to the CDC, "Monkeypox is a rare disease caused by infection with the monkeypox virus. Monkeypox virus is part of the same family of viruses as the variola virus, which causes smallpox."
Contrastingly, Herpes belongs to a different viral family, the herpesviridae, which includes herpes simplex 1 and 2, as well as varicella-zoster virus, which causes both chickenpox and shingles. Despite the similarity in their names, monkeypox isn't related to chickenpox, which is caused by a herpes virus. Even though the symptoms of monkeypox include blisters and scabs, which may be confused with the appearance of herpes in some cases. But, these two are unrelated to each other.
Disclaimer: Medical Science is an ever evolving field. We strive to keep this page updated. In case you notice any discrepancy in the content, please inform us at [email protected]. You can futher read our Correction Policy here. Never disregard professional medical advice or delay seeking medical treatment because of something you have read on or accessed through this website or it's social media channels. Read our Full Disclaimer Here for further information.