Quick Take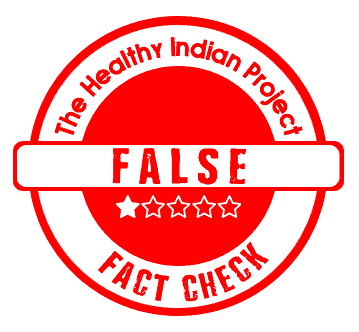 Various social media posts show an allegedly Pfizer-manufactured coronavirus vaccine, contained within a vaporizer cartridge instead of the typical injection. We fact checked and found this claim to be False.
The Claim
Various social media posts display an allegedly Pfizer-manufactured coronavirus vaccine, contained within a vaporizer cartridge instead of the typical injection. The posts can be seen here, here and a screenshot is attached below:
Fact Check
Are there any inhaled Covid-19 Vaccines available as of now?
Not yet. According to the FDA, no inhaled COVID-19 vaccines are currently approved. While some scientists are researching inhalable vaccines, no such technology has been studied in humans.
Did Pfizer produce and market a Covid vaccine administered with a vaporizer?
No. The FDA confirmed that no such product exists, though research is being done on inhalable vaccines
Even though nasally inhaled vaccines may act as a promising alternative for COVID-19 management in addition to intramuscular vaccination, there is no record of any such vaccine from Pfizer. The product is also not listed on the Pfizer website.
Are inhaler based nasal vaccines possible?
Yes. Inhaled vaccines are possible and researchers have tested that approach for other respiratory viruses. Such vaccines could have the advantage of inducing "mucosal immunity" within the upper airway where respiratory infections begin.
Researchers at Stanford have attempted to create a nasal spray COVID-19 vaccine, and experiments involving mice and a virus closely resembling the coronavirus have shown encouraging results. But such study, in addition to authorization of any resulting treatment into a marketable product, has not taken place for humans.
In India, Bharat Biotech is also working on a nasal vaccine for COVID-19. According to Bharat Biotech, a novel adenovirus vectored, intranasal vaccine for COVID-19, COVAXIN is under trial for approval. As per Bharat Biotech, intranasal immunization of ChAd-SARS-CoV-2-S can create an immune response in the nose, which is the point of entry for the virus—thereby protecting against disease, infection, and transmission. Hamster, Mice and Rhesus macaques studies are already done.
Disclaimer: Medical Science is an ever evolving field. We strive to keep this page updated. In case you notice any discrepancy in the content, please inform us at [email protected]. You can futher read our Correction Policy here. Never disregard professional medical advice or delay seeking medical treatment because of something you have read on or accessed through this website or it's social media channels. Read our Full Disclaimer Here for further information.