Quick Take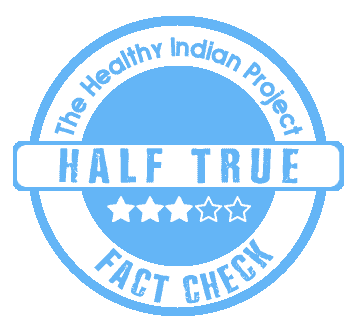 A number of social media users are sharing a post that claims that Ivermectin is a Nobel prize-winning drug and it is a media conspiracy to hide facts about the drug. The users imply that the drug can be effective against Covid-19. We fact-checked and found that the claim is half true.
The Claim
A lot of people, including some doctors, have called for using the drug Ivermectin to treat Covid-19 patients. Media articles quoting authority bodies, Govt, USFDA had run advisories warning people that Ivermectin is primarily a drug for horses. Many users see this as a conspiracy from the media and a ploy to push vaccination.
Such posts can be seen here and here. A screenshot is given below.
Fact Check
What is Ivermectin?
Ivermectin is an anti-parasitic drug used to treat worms and infections caused by worms. It is veterinary medicine, used to treat worm infections in horses but is also approved by the USFDA for the treatment of certain parasitic infections in humans.
Did Ivermectin win Nobel Prize?
Yes. The scientists who developed Ivermectin were awarded Nobel Prize. In 2015, the Nobel Committee for Physiology or Medicine honored William C. Campbell and Satoshi Ōmura for the development of a "novel therapy against infections caused by roundworm parasites" called ivermectin.
NOTE: Ivermectin developers won the Nobel prize for developing the drug to treat a parasitic infection. Neither the founders nor the Nobel committee mention anything related to the drug to be used in Covid-19 (a viral infection), as many social media users claim.
Is Ivermectin effective against Covid-19?
Not yet proven. Research is underway (as of September 13, 2021)
Scientists have been studying the effectiveness of Ivermectin in treating Covid-19. One study notes that in randomized clinical trials (RCTs) Ivermectin has shown "notable reductions in COVID-19 fatalities." The US Govt. Health website recognizes that Ivermectin can act on Covid-19 "by inhibiting the host importing alpha/beta-1 nuclear transport proteins."
But despite its positive outcome in the early research, USFDA has still not approved the drug for its use against Covid-19 (as of September 13, 2021). More research is being called for the safety and efficacy of the drug against Covid-19.
Disclaimer: Medical Science is an ever evolving field. We strive to keep this page updated. In case you notice any discrepancy in the content, please inform us at [email protected]. You can futher read our Correction Policy here. Never disregard professional medical advice or delay seeking medical treatment because of something you have read on or accessed through this website or it's social media channels. Read our Full Disclaimer Here for further information.