Quick Take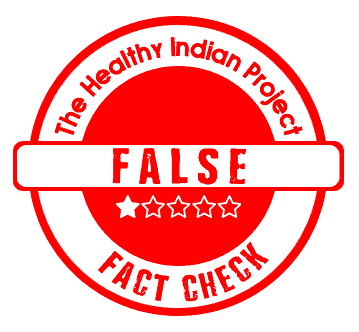 A few media websites published a post reporting the death of French rugby player Jordan Michallet. Referring to the post, social media users claimed that the player died due to Covid-19 vaccines. We fact-checked and found the claim to be False.
The Claim
A new website named The Sun published an article titled, "'AWFUL NEWS' Jordan Michallet dead at 29: French rugby in mourning as Rouen fly-half passes away suddenly and club pays tribute". Another news outlet Mirror published an article titled, "Jordan Michallet dead: France rugby star tragically passes away aged 29".
Likewise, a news website Euro Weekly News published an article titled, "French rugby player Jordan Michallet dies suddenly aged 29".
Referring to these articles, a Twitter user writes, "Another coincidence? We are having a pandemic of 'deaths by vaccine' and everyone is just ignoring them… UNBELIEVABLE".
Another Twitter user writes, "Does anyone know the cause of death? I've got about 1500 people I'm still waiting to find the cause of death on. French rugby player Jordan Michallet dies suddenly aged 29".
The Twitter posts can be seen here, here, here, here, and here.
Similarly, a Facebook user posts, "Another athlete dying suddenly Murdered by the Jabs".
Another Facebook user writes, "Another DARWIN AWARD WINNER. There are hundreds of accounts online of healthy young athletes DROPPING DEAD. They are being MuRDERED by deception. They actually BELIEVE the " v a c c i n e" is safe and necessary. This shows HOW STUPID THEY REALLY ARE. Sadly this will continue to happen, continue to be filmed and posted online. Learn from the mistakes of others. Be wise, don't take the jab".
One more Facebook user claims, "For al those V injury deniers, can you explan why hundreds of top athletes are falling like flies after the double jabs, or are your ears still full of sand?…..".
The Facebook posts can be seen here, here, here, and here.
Fact Check
Did rugby player Jordan Michallet die due to Covid-19 vaccine?
No. A local French news website Paris-Normandie has reported that the rugby player met with a car accident on Mathilde bridge in Rouen, France. Later, he was witnessed falling from the fourth floor of a construction building. The French news coverage is available here.
Other local media websites have reported the news in French-language here and here.
Have deaths increased among athletes after Covid-19 vaccines?
No evidence suggests that the Covid-19 vaccines have increased deaths among athletes.
The Healthy Indian Project (THIP) has already fact checked the fake news of Covid-19 vaccine related symptoms/deaths in athletes here and here.
Disclaimer: Medical Science is an ever evolving field. We strive to keep this page updated. In case you notice any discrepancy in the content, please inform us at [email protected]. You can futher read our Correction Policy here. Never disregard professional medical advice or delay seeking medical treatment because of something you have read on or accessed through this website or it's social media channels. Read our Full Disclaimer Here for further information.