Quick Take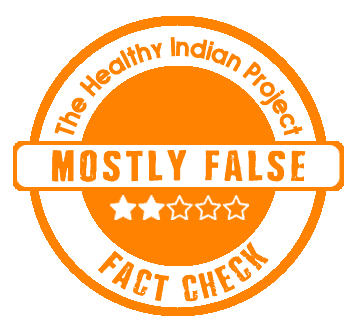 A Facebook post claims that covid-19 originated from snake venom. We fact-checked and found the claim to be Mostly False. While the exact origination of the disease is still not known, there is no scientific basis to claim that it could have originated from snake venom.
The Claim
A Facebook user claimed in a post that Covid 19 virus came from snake venom.
Fact Check
What is Covid?
Covid is an infectious disease caused by the SARS-CoV-2 virus. Common symptoms of Covid infection include fever, cough, tiredness, loss of taste or smell, etc. Infected people often develop mild to moderate symptoms which recover on their own.
How did Covid originate?
Not clear enough. There have been a number of theories and studies around the origin of Covid. However, none are conclusive. 
The available evidence hypotheses two origins of covid infection. First is exposure to an infected animal and the second is man-made in a laboratory. We do not have enough evidence to support either argument.
As per Indian government records, covid was first originated in Wuhan, China, in December 2019. Even World Health Organization (WHO) conducted an investigation into the matter and researchers released a report stating the origin could be traced to animal market in Wuhan.
Despite this evidence, there are multiple unanswered questions about the exact origin of the disease and its initial spread.
Can Covid have originated from snake venom?
Not likely. There is no scientific evidence that shows that a virus can originate from snake venom. THIP MEDIA has previously debunked covid-19 not a virus but a snake venom and shows that such a claim seems to be a part of an elaborated conspiracy theory to spread disinformation among the readers.
Snake venom is a complex mixture of enzymes, proteins, carbohydrates, and other chemicals. In a research published in 2021, researchers found that a particular enzyme secreted in the body of covid-19 patients is similar to an enzyme also found in the venom of rattlesnakes. While this could be used as a marker to understand the more vulnerable population to the disease, this has no connection to covid-causing viruses originating from the enzyme or venom of the snake.
Disclaimer: Medical Science is an ever evolving field. We strive to keep this page updated. In case you notice any discrepancy in the content, please inform us at [email protected]. You can futher read our Correction Policy here. Never disregard professional medical advice or delay seeking medical treatment because of something you have read on or accessed through this website or it's social media channels. Read our Full Disclaimer Here for further information.