Quick Take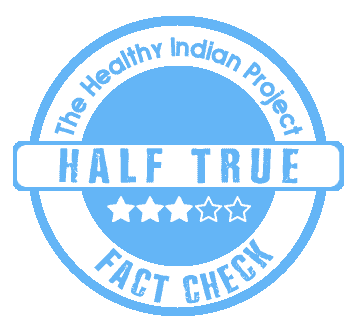 The U.S. Centers for Disease Control and Prevention (CDC) and Pfizer shared posts on Twitter to remind people about Deep Vein Thrombosis (DVT) or blood clots that can affect almost anyone. Referring to posts, a media website and social media users have linked the posts with Covid-19 vaccines. We fact-checked and found the claim to be Half True.
The Claim
On Feb 10, 2022, CDC shared a Twitter post, "#DYK that anyone can develop a blood clot? Whether you're an athlete or a fan, don't let a blood clot ruin the big game this weekend. Learn how to protect your health: https://bit.ly/2lOpGEB".
On Feb 14, 2022, Pfizer shared a Twitter post, "Deep vein thrombosis (#DVT), a blood clot in a deep vein, can travel to the lungs, leading to a pulmonary embolism (#PE). Symptoms of PE include difficulty breathing and chest pain. Contact your doctor if experiencing symptoms—this is no time to wait".
On Feb 19, 2022, a media website named Gateway Pundit published an article titled, "Everyone is at Risk for Blood Clots! – CDC and Pfizer Issue Urgent Warnings on Blood Clots Even in The Healthiest Athletes". This article wrote, "The CDC failed to mention on their website the COVID-19 vaccines as one of the factors that can increase this risk."
Fact Check
What is Deep Vein Thrombosis?
CDC website states, "Deep vein thrombosis (DVT) is a medical condition that occurs when a blood clot forms in a deep vein". This website further adds, "It is important to know about DVT because it can happen to anybody and can cause serious illness, disability, and in some cases, death.
DVT or blood clot is already a known condition as more than a decade old, and heavily cited research papers are available online. It explains DVT is not something that originated after the Covid vaccines. Even the CDC page was last updated before Covid-19 was declared a pandemic or any covid vaccines existed.
Did CDC or Pfizer say that Covid-19 vaccines cause blood clots in veins?
No. The Twitter posts were mere public health reminders against DVT for the readers. It seems the posts have been used to spread misinformation and suggest to the readers that Covid-19 vaccines form blood clots.
The CDC website has discussed certain risk factors of DVT such as hospitalisation, surgery and limited movement during travelling or bed rest. Clearly, these factors apply to athletes as well which shows blood clot formation is not exclusive to covid vaccines among athletes.
The Healthy Indian Project (THIP) has also shown that deaths among athletes have not increased due to vaccine-related myocarditis.
CDC website has shown that blood clot is a risk factor of the Johnson & Johnson Covid vaccine. Moreover, the blood clot is a listed side effect for mRNA vaccines like Pfizer, Moderna and AstraZeneca.
The GatewayPundit article referred to an Oxford University research which clearly states, "Importantly, the present study cannot be used to conclude the relative risk of developing a CVT or PVT after receiving an mRNA vaccine compared to the baseline incidence or compared to other vaccines". This means the paper is being cited by online media users to spread false information.
The American College of Cardiology website shows that the J&J and mRNA vaccines rarely cause Thrombocytopenia Syndrome (TTS) or Vaccine-Induced Thrombotic Thrombocytopenia (VITT) which is a different condition than DVT. As of February 24, 2022, CDC has found only 57 cases of TTS due to the J&J vaccine. Such a small number cannot establish that Covid vaccines cause blood clots. Likewise, the GatewayPundit article again referred to another research paper that specifically studied only Johnson & Johnson covid vaccine against cerebral venous sinus thrombosis on the basis of Vaccine Adverse Event Reporting System (VAERS). VAERS monitors vaccine adverse events but does not prove causality. More trials are needed to understand how covid vaccines form blood clots if they do so.
Disclaimer: Medical Science is an ever evolving field. We strive to keep this page updated. In case you notice any discrepancy in the content, please inform us at [email protected]. You can futher read our Correction Policy here. Never disregard professional medical advice or delay seeking medical treatment because of something you have read on or accessed through this website or it's social media channels. Read our Full Disclaimer Here for further information.