Quick Take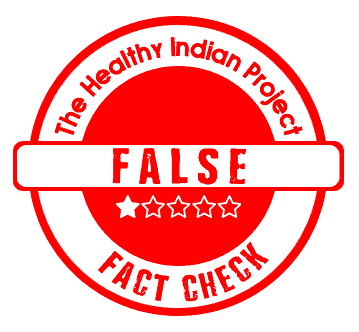 After the Canadian government published the document named 'Covid-19 Daily Epidemiology Update', a media website referred to this Canadian data to claim triple-vaccinated people at a higher risk of vaccine-induced disease. We fact-checked and found the claim to be False.
The Claim
On May 20, 2022, the Canadian government published a document titled, "Covid-19 Daily Epidemiology Update".
Referring to the document, a media website named THEEXPOSE published an article titled, "Antibody-Dependent Enhancement: Covid-19 Case/Hospitalisation/Death Rates now highest among Triple Vaccinated in Trudeau's Canada". This article claims, "The triple vaccinated population are on average 4x more likely to be infected, 2x more likely to be hospitalised, and 3x more likely to die of Covid-19 than the unvaccinated. Not because there's more of them, and not because the injections don't work. It's because, as this data strongly suggests, the Covid-19 injections make recipients worse and cause Vaccine-Associated Enhanced Disease (VAED) and Antibody Dependent Enhancement (ADE)".
Fact Check
Did Canadian data show triple-vaccinated people at a higher risk of vaccine-induced disease?
It does not seem so. There is no published evidence that can confirm covid vaccines have developed the vaccine-associated enhanced disease (VAED) or antibody-dependent enhancement (ADE). The article by THEEXPOSE has referred to the Pfizer safety document to claim that VAED is mentioned within the list of potential side effects. However, the document is about possible adverse events after covid vaccines which may or may not be related to the vaccine. The document clearly states, "No post-authorized AE reports have been identified as cases of VAED/VAERD [vaccine-associated enhanced respiratory disease], therefore, there is no observed data at this time. An expected rate of VAED is difficult to establish so a meaningful observed/expected analysis cannot be conducted at this point based on available data" on page number 11.
Pfizer's website provides proper guidelines for vaccination providers on submitting all adverse events in a specific format to help them analyse possible risk factors of the vaccine outside the controlled environment.
What is VAED and ADE?
VAED is an abbreviation for Vaccine-Associated Enhanced Disease. VAED is a severe representation of disease in response to a virus after vaccination, in comparison to no vaccination. The cases of VAED include people who did not have the disease before vaccination.
ADE is an abbreviation for Antibody-Dependent Enhancement. ADE is a rare condition in which antibodies help viruses attack normal cells.
In conclusion, there is no evidence to confirm covid vaccines develop VAED or ADE. On the contrary, the available data shows that covid vaccines are highly effective against the covid virus. Because no vaccine is 100% effective, a small percentage of people can fall ill due to the virus. The available evidence only suggests that a booster dose following the series of vaccination can offer better protection against the covid virus. Hence, the claim remains false until proven otherwise.
Disclaimer: Medical Science is an ever evolving field. We strive to keep this page updated. In case you notice any discrepancy in the content, please inform us at [email protected]. You can futher read our Correction Policy here. Never disregard professional medical advice or delay seeking medical treatment because of something you have read on or accessed through this website or it's social media channels. Read our Full Disclaimer Here for further information.