Quick Take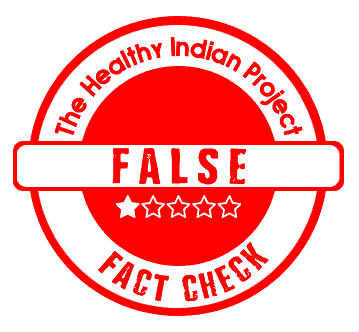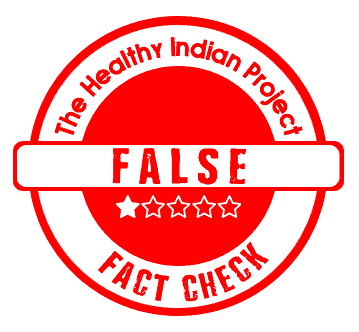 One more post about consuming alcohol helps reduce risk of COVID-19 has been posted on Facebook by multiple users. We Fact Check the same and found it to be false.
The Claim
A facebook post has come up again about drinking alcohol can prevent COVID-19. This time many of such posts are claiming that it is as per a research report of Saint Luke's Hospital of Kansas City.
You can see the archived version of one such post here and the snapshot is given below:
Fact Check
Was this a press note from Saint Luke's Hospital of Kansas City?
No. Saint Luke's Hospital of Kansas City has already clarified that the post is fake and is wrongly attributed to them. On their official Facebook page they say – "False reports are circulating that say drinking alcohol can reduce the risk of COVID-19. THIS IS NOT TRUE."
Will consuming alcohol reduce risk of infection from novel Coronavirus?
No. Alcohol kills viruses by destroying their protein layer. But that happens only when the alcohol concentration is over 70%. For example, hand sanitizers often have alcohol concentration over 90% and are effective against viruses including Coronavirus. But alcohol used for consumption i.e. alcohol concentration in any hard drink (beer, whishky, vodka, wine, gin, rum etc.) is mostly lower than 40%. Consuming alcohol concentration over 70% will do serious harm to your body including your brain.
We have done a detailed Fact Check on this topic earlier. You can read it here:
Is Vodka most recommended alcohol for cleaning and sanitizing?
Vodka (usually around 40% concentration of alcohol) is a hard drink meant for consumption. It is not recommended as a disinfectant. As mentioned above, 40% alcohol content will usually not be able to kill any viruses.
Generally, there are two types of alcohol used for sanitizing and cleaning purposes – Isopropyl alcohol (IPA) and Ethyl alcohol (ETOH or ethanol). They are seldom registered as disinfectants as they evaporate too fast, but are effective against many organisms. They need to be blended with water to make them most effective, typically to a level of 70% alcohol, where they are most effective against viruses.
REPEAT NOTE: Consumption of any types of alcohol is harmful to your body. Consumption of alcohol, other than that is meant for drinking, where alcohol content is higher (eg. cleaning alcohol, sanitizers etc.) can be fatal to your body including your brain.
Disclaimer: Medical Science is an ever evolving field. We strive to keep this page updated. In case you notice any discrepancy in the content, please inform us at [email protected]. You can futher read our Correction Policy here. Never disregard professional medical advice or delay seeking medical treatment because of something you have read on or accessed through this website or it's social media channels. Read our Full Disclaimer Here for further information.