Quick Take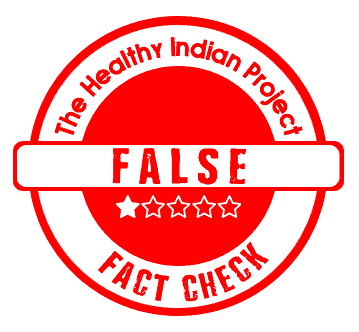 A health blog published a post reporting a research findings on the effect of cold weather on blood clots. Referring to the post social media users claimed that it is a new finding and a ploy to take attention away from side effects of COVID vaccines. We fact checked the claim and found it to be False.
The Claim
A news website named Newspunch published an article titled, "Researchers Warn That Cold Weather Can Cause Blood Clots & Heart Attacks". The post based its facts on another article published on UK based news outlet The Sun. The Sun's article was titled, "From 'winter vagina' to heart attacks – 8 ways the cold weather could damage your health".
Referring to the post on Newspunch, a Facebook user wrote, " So now the clots and heart issues are being blamed on cold weather and stress. This is not a thing and never has been before" in response to the blog post. The social media post can be seen here.
Fact Check
Can cold weather cause blood clots or heart attacks?
Yes, cold weather can cause blood clots and heart attacks.
Multiple research has shown that cold weather constricts the arteries to reduce the flow of blood and restrict the oxygen to the heart. This increases the blood pressure to induce a heart attack.
Further researches have shown, "low air temperature, low atmospheric air pressure, high wind velocity, and shorter sunshine duration" can worsen the condition.
Dr. Vivek Mahajan, Consultant – Cardiac Surgery, Fortis Hospital Kalyan explains, "According to various reports and studies, during winter we notice an increase in the risk of heart attacks & clot formation in leg veins. The reasons could be:
Clotting Risk in winter:
In winters infections like a common cold, flu, and other viruses are more common that lead to inflammation and aggravate clotting tendencies
An intensive cold also surges the number of platelets, red blood cells, and white blood cells leading to the increased viscosity of blood and formation of clots
Clotting risk increases in winter due to air pollution and high air pressure
Stress on the heart in winter:
The heart pumps more blood to generate heat inside the body, therefore blood pressure and heart rate increase leading to stress on the heart
Narrowing of the heart arteries reduces blood flow to the heart in extremely cold weather
Lifestyle Choices for Stress on Heart:
People follow sedentary lifestyles during winters and a sudden high impact activity results in unexpected stress on the heart that can lead to a heart attack
Alcohol, oily and fatty food consumption is high during winters that intensify heart attack risk
Drinking less water allows thickening of the blood which may result in heart attack
Depression is more common in winters and can aggravate the risk of heart attacks"
Is this a new finding to divert attention from vaccine related heart attacks?
No. The various research that shows that heart attack can happen due to an effect of cold weather dates back to years before the pandemic started.
The dangers of myocardial infarctions rising with the drop of mercury in thermometers, was inferred in a study summary in the journal Heart in 2009.
A European Society of Cardiology study done for a period of over 16 years on 280,000 patients and findings of which were published in 2017 noted, "On a day-to-day basis, this translated into four more heart attacks in Sweden when the average daily temperature was less than 0 °C as compared to when it was above 10°C."
A research report published on JAMA in 2018 noted, "a higher incidence of myocardial infarction in Sweden was observed at days with low air temperature…"
The report on The Sun also referred to a study done by researchers in Lund University in Sweden.
Disclaimer: Medical Science is an ever evolving field. We strive to keep this page updated. In case you notice any discrepancy in the content, please inform us at [email protected]. You can futher read our Correction Policy here. Never disregard professional medical advice or delay seeking medical treatment because of something you have read on or accessed through this website or it's social media channels. Read our Full Disclaimer Here for further information.