Quick Take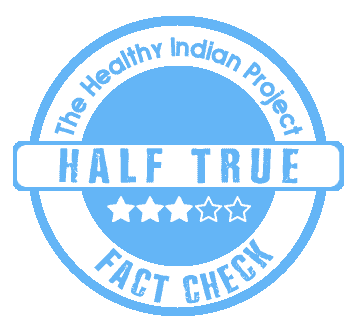 A number of users are sharing posts on social media claiming that Covid 19 has around 99% survival rate. Many users imply that the vaccine is unnecessary since only a handful of people actually die of Covid. We fact-checked and found that the claim is half true.
The Claim
"Covid has a 99% survival rate, and they are FORCING people to take an experimental vaccine," wrote one social media user implying that there is no need to take the vaccine since the survival rate is high. Some other social media users claim that the human immunity system has higher effectiveness than the vaccine.
Such posts can be seen here, and here. A snapshot is given below.
Fact Check
Does Covid have a 99% recovery rate?
It cannot be said with certainty. While the disease apparently does seem to have a high recovery rate, most social media users who celebrate that fact against vaccination, are missing an important context – we may not have the right aggregated data.
Though current numbers project an average of over 90% recovery rate across the world, there is no concrete data compiled yet. World Health Organization (WHO) believes that the actual death numbers reported by various Govt. are inaccurate and the actual numbers will be two or three times more. Many countries, including India, have been revising the death numbers reported from Covid-19.
Social media users who claim '99% recovery rate' refers to a document published by CDC. The document was created to aid public health officials with mathematical modeling. The document has a clear watermark "planning purpose only". Furthermore, the document was created in September 2020, much before the virus mutated to its existing strains.
If Covid has a high survival rate, why do we need the vaccine? Why can't I let my immune system fight against the virus?
The vaccine is the only available way humans have against the virus at the moment.
On being asked why we cannot let our immune system fight against the virus, Infectious Disease Specialist Dr. Laxman Jessani says, "Everyone does not have a natural immunity to bacteria and viruses. We need antibodies to fight these infections. These antibodies are not formed naturally. Bacteria and viruses are smart bugs and know how to evade natural immunity and they undergo mutation. Vaccine generates antibodies, hence we need to take vaccine which helps in the development of antibodies to fight infection."
Disclaimer: Medical Science is an ever evolving field. We strive to keep this page updated. In case you notice any discrepancy in the content, please inform us at [email protected]. You can futher read our Correction Policy here. Never disregard professional medical advice or delay seeking medical treatment because of something you have read on or accessed through this website or it's social media channels. Read our Full Disclaimer Here for further information.