Quick Take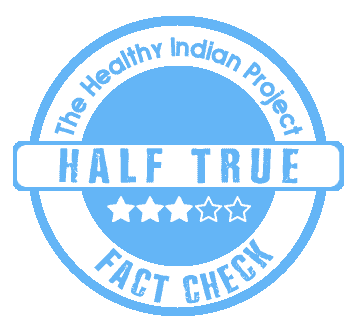 Studies have repeatedly found inadequate evidence for apple cider vinegar causing weight loss. Still, a video on social media claims drinking apple cider vinegar can manage weight. We fact-checked and found the claim is misleading, hence Half True.
The Claim
A video on Facebook shows a woman promoting apple cider vinegar tablets for weight loss. In the video, the woman lost 12 kgs as the tablets claimed to manage weight, control appetite and boost the metabolism.
Fact Check
Can you lose weight drinking apple cider vinegar?
Not enough evidence. The available research does not confirm social media claims of whether apple cider vinegar can induce weight loss. On the contrary, excessive consumption of apple cider vinegar has many side effects, including damaged teeth enamel.
Several proponents of the claim believe apple cider vinegar can curb appetite and burn fat.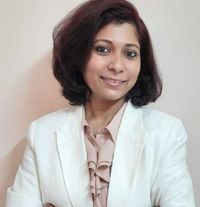 Nutritionist Anurupa explained this by saying "Apple cider vinegar has properties that can slow digestion in some people to increase the feeling of fullness. Also, apple cider vinegar can burn fat by increasing the activity of enzymes responsible for fat metabolism. However, it is essential to understand that apple cider vinegar isn't likely to be effective for vigorous weight loss. After assessing the potential side effects of consuming apple cider vinegar regularly, one can consume it to aid the process of weight loss along with a healthy diet and regular exercises."
She further adds, "Weight loss can only be achieved with 70% of diet and 30% of exercise. Small frequent meals and controlled portion size along with the intake of moderate carbohydrate, high yet good quality protein, healthy fats, loads of fibres and plenty of fluids in combination with cardio, stretching, and high intensity exercise are hidden keys for healthy weight loss."
THIP Media found a study published in 2018 that shows drinking apple cider vinegar along with restricted calorie intake reduced appetite in overweight and obese people. There is another research published in 2020 that shows apple cider vinegar can prevent metabolic disorders caused by high-caloric food.
However, these papers are not enough to prove the claim as 'correct'. Also, we found a few more research papers, but they are either done only on animals or have a small human sample size which does not provide an answer at the community level.
Weight loss is induced by increasing the metabolic rate to cause a calorie deficit. All we know is that metabolic rate is improved by eating a healthy diet and regular exercise. No evidence explains the mechanism through which apple cider vinegar affects calorie deficit.
A study published in 2009 shows that a slight fluctuation in overall weight after consuming apple cider vinegar can occur due to hydration issues. But the vinegar is often diluted with water before drinking, so regular consumption of the concoction might hydrate the body to show a modest change in weight.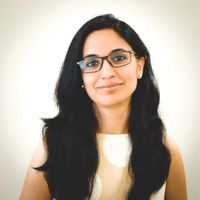 Nutritionist Pariksha Rao says, "Apple cider vinegar has been used widely as a flavouring agent and also as a preservative. Of late, apple cider vinegar has garnered a lot of attention owing to obesity posing a critical challenge all over the world. Plenty of researchers are trying to understand the efficacy of apple cider vinegar in aiding weight loss as an appetite suppressant, digestive aid, immunity booster and beneficial effects in controlling obesity, diabetes, and visceral fat accumulation."
Nutritionist Rao further says, "Permanent and healthy weight loss can only be achieved with a combination of reduced calorie diet, regular physical activity along with disciplined lifestyle and behavioural change. Other factors that could aid in weight loss are pharmacotherapy and bariatric surgery. In addition, any weight reduction regimen in combination with physical activity results in absence of weight regain."
Does drinking apple cider vinegar regularly harm the body?
It can. Apple cider vinegar is an acid that can alter the digestive system's environment to induce acid reflux, stomach ache, loose motions, acidity, heartburn, etc. Besides affecting tooth enamel, apple cider vinegar can change insulin and blood pressure levels in people with diabetes or high/low blood pressure that may or may not have harmful effects.
Disclaimer: Medical Science is an ever evolving field. We strive to keep this page updated. In case you notice any discrepancy in the content, please inform us at [email protected]. You can futher read our Correction Policy here. Never disregard professional medical advice or delay seeking medical treatment because of something you have read on or accessed through this website or it's social media channels. Read our Full Disclaimer Here for further information.