Quick Take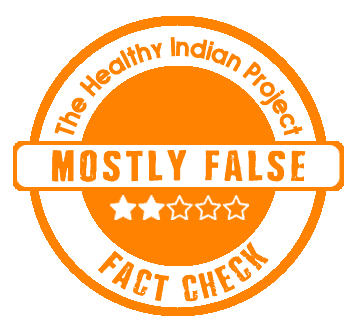 A social media post on Youtube states that you can lose belly fat using lemon and ginger in 3 days. We fact-checked and found this claim to be Mostly False.
The Claim
A social media post shares a video with the caption "How to Lose Belly Fat in 3 days Super Fast! NO DIET-NO EXERCISE" The video shows you how to make a drink using lemon and ginger, making you lose weight in a week.
Fact Check
How can body fat be reduced?
Fat can be reduced by eating a balanced diet with fiber and protein. One should also avoid alcohol, processed foods, sugar, and high-fat food items.
Physical activities such as exercise, strength training, and swimming will help reduce fat. Research states that a type of belly fat called visceral fat is a significant risk factor for type 2 diabetes, heart disease, and other conditions. Hence, one must lose extra fat and keep the BMI (Body Mass Index) in proportion. Physical activities such as exercise, strength training, and swimming will help reduce fat.
No, 3 days is not going to work.
Is lemon helpful in losing weight?
Maybe. Lemon is a good source of vitamin C and antioxidants that help better digestion. It also has diuretic properties, which can help detoxify the body, thereby helping burn fat. Lemon is also known to boost metabolism. But too much of it can upset your stomach and affect your teeth.
Is ginger helpful in losing weight?
Maybe. Ginger can help in losing weight due to its antioxidant and anti-inflammatory properties. It is also known to stimulate your digestion and suppress your appetite. But, it can also cause specific side effects such as constipation and flatulence. One must consult a doctor if one is on a blood thinning medicine or is nursing or pregnant.
Can you lose belly fat using lemon and ginger in 3 days?
No. Even though ginger and lemon can help lose weight, none of these elements can work in 3 days. These can supplement and maintain a healthy diet and regular physical activity. Overconsumption can be harmful; therefore, one must not be dependent on using them in large quantities.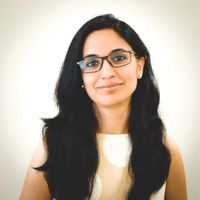 Clinical Nutritionist Pariksha Rao says, "Fat burners are substances that improve lipid metabolism, enhance weight loss and reduce fat absorption. Two foods that have garnered a lot of attention in recent times due to their effectiveness in aiding weight loss are lemon and ginger. Lemon is rich in Vitamin C and works by diluting fat and reducing cholesterol levels. Significant amounts of vitamin C in the diet has shown to improve fatty acid oxidation by 30% as compared to those who consume less vitamin C.
A diet rich in thermogenic foods also helps burn fat effectively. These are foods that induce heat and thereby help in burning fat. Ginger contains various compounds like gingerols, shogaols, flavonoids and terpenoids. It also contains capsaicin that induces thermogenesis, boosts metabolism, increases lipolysis and controls appetite thereby modulating obesity and aiding in weight loss. But, these compounds need time to work. Therefore, fat cannot be reduced in three days."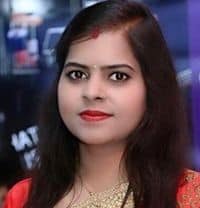 We further checked with Dt. Priyanka who opines, "No, losing fat is a multidimensional approach, and a single ingredient cannot work for this. If you want to lose fat, you need to find out the cause of weight gain: inflammation, leaky gut, hormone imbalance, toxins, low metabolism, intake of medicines like steroids, etc. Once you identify the cause, you need to modify your diet and lifestyle accordingly to lose fat."
Also, fat reduction can only be achieved naturally by weight loss through physical activity and a well-balanced calorie-deficit diet. Also, weight loss can't be specific to a region; the whole body loses weight altogether, even though the visible differences can slightly vary.
Lastly, it is not possible to reduce fat in three days naturally. It is a gradual process that takes a lot of effort and time. Hence, the claim is mostly false.
Disclaimer: Medical Science is an ever evolving field. We strive to keep this page updated. In case you notice any discrepancy in the content, please inform us at [email protected]. You can futher read our Correction Policy here. Never disregard professional medical advice or delay seeking medical treatment because of something you have read on or accessed through this website or it's social media channels. Read our Full Disclaimer Here for further information.