Can you predict the sex of an unborn child using baking soda solution?
There is a lack of scientific evidence proving that baking soda can help in sex determination of an unborn child. Neither is it accurate nor a reliable way to confirm the sex of the unborn child. The fizzing or bubbles occurs due to the reaction of a base present in the baking soda with the acid present in the urine.
Quick Take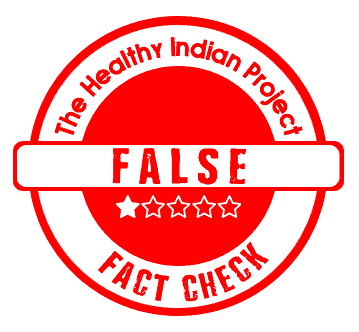 A number of YouTube videos claim that mixing a pregnant woman's urine with a baking soda solution is an excellent way of knowing the sex of an unborn child. We fact-checked and found that the claim is entirely False.
The Claim
In a YouTube video, a person is claiming to mix urine with baking soda. The person concludes if the urine creates fizz, then the sex of the unborn child is a boy. If it doesn't create a fizz, then it is a girl.
Multiple videos of the same claim are widely circulated on YouTube and can be seen here and here.
Fact Check
Can baking soda detect the gender of an unborn baby?
It does not seem so. The claim is a myth common in many homes to figure out if the unborn baby is a boy or a girl. However, there is no scientific evidence that suggests baking soda can be useful in sex determination even remotely. This practice is nothing but a fluke that does not ensure correct results each time.
Many users who post this assuming that baking soda reacts with urine to create fizz. They even assume that a change in the pH of urine determines the sex of the unborn baby. As per our research, both the claims are inconclusive.
No medical research has shown that urine fizz can determine the sex of the unborn baby. We researched and found a study published in 2014 that shows a hormone named Human Chorionic Gonadotropin (HCG) forms during pregnancy that can be detected in the urine during the strip test. Also, changing pH of urine is common and cannot determine the sex of an unborn baby.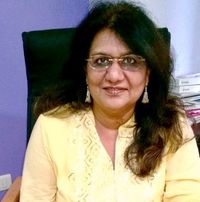 Dr Anita Gupta, Gynecologist and Associate Director at Fortis La Femme, New Delhi, informs, 'Home-based ingredients like baking soda or urine fizz cannot predict the gender of an unborn baby at home. There exist many myths and false claims about gender prediction using home-based ingredients. The medical fraternity practicing modern medicine does not promote such practices at home. These claims lack scientific evidence and must not be considered more than a fun indulgence'
How can the sex of an unborn baby be detected?
The NIPT (Non-invasive prenatal testing) test is a non-invasive blood test for a pregnant woman after 10 weeks of pregnancy. It can determine the gender of your unborn child and various chromosomal abnormalities, such as down syndrome (if present). NIPT checks for the presence or absence of the Y chromosome. The presence of the Y chromosome indicates that you're having a boy, and its absence indicates that your baby's sex is female.
An ultrasound is another way to determine gender. After 14 weeks of gestation, the baby's genitals can be seen in an ultrasound. It is non-invasive and up to 90% accurate in visualizing the gender of the fetus when the exam is performed after the 16th week of gestation.
Is it legal to detect the sex of an unborn baby?
The law related to the sex determination of an unborn child varies worldwide. While in the US and many countries of Europe, it is normal to detect the sex of an unborn child, whereas in India it is a legally punishable offence. In India, prenatal sex determination has been banned since 1994 under the Pre-Conception and Pre-Natal Diagnostic Techniques Act 1994 to curb female foeticide and narrow the gender gap.
Disclaimer: Medical Science is an ever evolving field. We strive to keep this page updated. In case you notice any discrepancy in the content, please inform us at [email protected]. You can futher read our Correction Policy here. Never disregard professional medical advice or delay seeking medical treatment because of something you have read on or accessed through this website or it's social media channels. Read our Full Disclaimer Here for further information.