Quick Take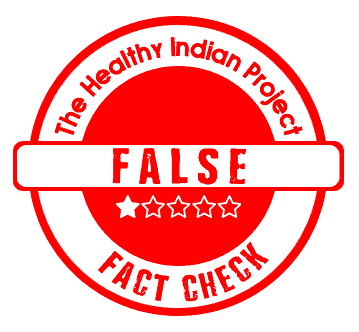 A number of posts on social media and a number of alternative medicine practitioners in the real-life claim that cataracts can be cured naturally without operation. We fact-checked and found that the claim is False.
The Claim
There are a variety of claims around this topic. While some recommend home remedies, some others try to sell their own herbal products, all peddling the same common notion – there is a natural way to cure cataracts in the eyes without undergoing an operation.
Some such posts can be seen here, here, and here.
A few snapshots are also shared below.
Fact Check
What is cataract?
When protein in the eye form clumps, it creates a cloudy screen on the eyes. The condition is known as a cataract. A patient usually has blurry vision and feels that he is seeing through a layer of cloud. It is a progressive condition and the cloudiness increases day by day.
When a cataract interferes with someone's usual activities, the cloudy lens can be replaced with a clear, artificial lens. This is generally a safe surgery performed by an expert eye surgeon.
Is there a natural way to cure cataract with medicines and herbal drops?
Various research has been done on common plant-based medicines suggested for cataracts around the world. While some research showed some initial positive responses, there is still no conclusive evidence to suggest herbal medicines can cure cataracts.
Rather, one extensive study done on the application of medicinal plants and natural products used in cataract management suggests, "Although, many plants have been utilized in various folklore medical practices, most of them are not scientifically validated. Moreover, some of these traditional practices may be harmful to the eyes as well."
Dr. Sandipak Ray, MBBS, MD (Ophthalmology) says, "No. In evidence-based medicine there is no such modality present yet, to cure cataracts naturally. Surgical intervention is the only solution present with us to date. Home remedies etc. can only aggravate the condition or cause a delay in treatment leading to complications."
Eye Surgeon Dr. Aftab Alam, MBBS, DO (Ophthalmology) agrees, "There is no natural way to cure cataracts. Surgery is the only way."
Though cataract operations had risks, modern medical science has made quite a progress in this matter. Research suggests, "Modern cataract surgery is safe in more than 95 percent of patients."
What are the dangers of avoiding operation and trying to cure cataract through natural ways?
Dr. Alam suggests, "Vision loss and glaucoma (lens-induced) are 2 major complications that can happen if a cataract is not operated."
Dr. Ray explains further, "It is risky to avoid or even delay cataract surgeries. Cataracts generally grow harder with time. This can lead to multiple complications even during surgery. In Diabetic patients, it is necessary that early intervention is done since cataracts may mask Diabetic Retinopathy. Furthermore, there is always a risk of Phacolytic glaucoma setting in leading to vision-threatening conditions."
Disclaimer: Medical Science is an ever evolving field. We strive to keep this page updated. In case you notice any discrepancy in the content, please inform us at [email protected]. You can futher read our Correction Policy here. Never disregard professional medical advice or delay seeking medical treatment because of something you have read on or accessed through this website or it's social media channels. Read our Full Disclaimer Here for further information.