Quick Take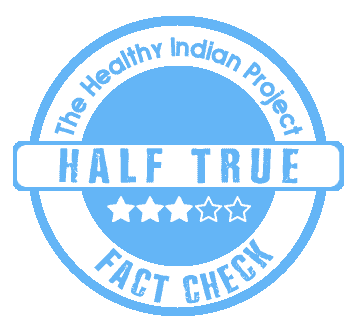 A few social media users claim that water can prevent and cure diseases especially when you drink it after waking up in the morning. We fact-checked and found that the claim is half true. While scientists recognize that water is one of the most important ingredient for the body to function properly, there is limited evidence of it being able to cure diseases.
The Claim
The post titled, "A few reasons to drink water when waking up in the morning" lists down a few points including "helps prevent and cure disease." The post can be seen here. A screenshot is given below.
Fact Check
Is there any special benefit of drinking water in the morning?
No. There is no scientific evidence about the fact that drinking water in the morning can have any special benefits.
While water is required for the body's hydration, there is no evidence that the body needs special hydration in the morning.
General Physician Dr. S Krishna Prasanthi, MBBS, MD (PGIMER) agrees, "Human body has a homeostasis mechanism to maintain the hydration levels in the body. The liver and kidney work efficiently throughout day and night to remove toxins. However, if a person has difficulty in passing stools , consuming warm water increases bowel movements and relieves constipation to a certain extent, provided the consumed food has adequate fibre."
Most experts believe that there is no particular best time to drink water and one should drink water whenever thirsty.
Can water prevent or cure disease?
Not exactly. Our body may become susceptible to a lot of health problems if we drink less water. However, there is no direct evidence that drinking water can cure diseases.
Water serves as a universal solvent; aids in nutrient digestion, absorption, transport, and metabolism; stores and dissipates heat for thermoregulation; maintains osmotic gradients and action potentials; and provides protection as a physical shock absorber. These abilities of water can be looked at as its contribution towards preventing diseases. However, scientists believe that there is a lot we still do not know about the relation of water to our body.
That said, there is no direct evidence that diseases can be cured simply by drinking water – in morning or any other time of the day.
Scientists have noted that, "We need to know more about the extent that water intake might be important for disease prevention and health promotion.
Disclaimer: Medical Science is an ever evolving field. We strive to keep this page updated. In case you notice any discrepancy in the content, please inform us at [email protected]. You can futher read our Correction Policy here. Never disregard professional medical advice or delay seeking medical treatment because of something you have read on or accessed through this website or it's social media channels. Read our Full Disclaimer Here for further information.