Quick Take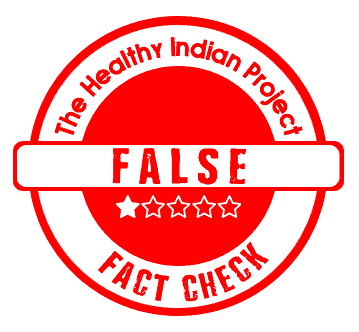 Various social media posts are sharing a list of more than 50 viruses claiming that they trigger a false positive COVID test result. We fact checked and found this claim to be False.
The Claim
Various social media posts are sharing a list "of the viruses that can cause a PCR test to give false positives" including Rhinovirus A, Coronavirus MERS and H1N1 flu. The post can be seen here and a screenshot is attached below.
Another user shared a screenshot of the list with caption: "The list below can trigger "false positives" on a PCR. It literally says it on the test." The post can be found here.
Similar posts can be found here, here, here and here.
Fact Check
What is a COVID-19 PCR test?
The polymerase chain reaction (PCR) test for COVID-19 is a molecular test that analyzes your upper respiratory specimen, looking for genetic material (ribonucleic acid or RNA) of SARS-CoV-2, the virus that causes COVID-19. It is the most commonly used and reliable test for diagnosis of COVID-19 performed using nasopharyngeal swabs or other upper respiratory tract specimens, including throat swab or, more recently, saliva.
Can viruses other than Coronavirus cause a PCR test to give a false positive report of Covid?
No. PCR test is not used to detect all the microorganisms mentioned in the viral social media post.
The primer design is specific to the genome sequence of the SARS-CoV-2 virus and to make sure that the test does not react with other pathogens. RT-PCR tests are designed to specifically detect SARS-CoV-2 (Severe Acute Respiratory Syndrome Coronavirus 2) RNA.
Disclaimer: Medical Science is an ever evolving field. We strive to keep this page updated. In case you notice any discrepancy in the content, please inform us at [email protected]. You can futher read our Correction Policy here. Never disregard professional medical advice or delay seeking medical treatment because of something you have read on or accessed through this website or it's social media channels. Read our Full Disclaimer Here for further information.