Can the application of Vicks Vaporub treat acne?
Not exactly. There is a lack of credible evidence to prove that the application of Vicks Vaporub can treat acne. Acne can occur due to an underlying condition or a hormonal imbalance that must be treated. Also, Vicks Vaporub can irritate the skin, exacerbate acne or cause skin problems such as dermatitis. Therefore, it is advisable not to use it on acne.

Quick Take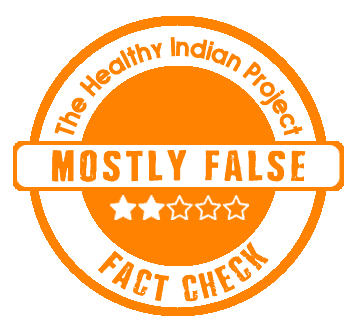 A social media post claims that Vicks Vaporub can cure your acne problem forever. We fact-checked and found this claim to be Mostly False.
The Claim
An article published on the webpage "wellordie.com" with the title " Use Vicks Vaporub To Cure Your Acne Problem Forever!" reads, "there is one household product commonly used during cold and cough, the Vicks Vaporub, which is the answer to all your acne and other pesky skin-related woes. This everyday balm has a miraculous ability to evict all acne, wrinkles and ugly blemishes from the skin. It is actually too good to be true, but some folks with problems as grave as cystic acne have benefited from the Vicks Vaporub when all else failed to work their magic."
Fact Check
What is Acne?
As defined by the NIH, "Acne is an inflammatory disorder of the skin, which has sebaceous (oil) glands that connect to the hair follicle. Acne happens when hair follicles under the skin become clogged. When the wall of the plugged follicle breaks down, it spills the bacteria, skin cells, and sebum into nearby skin, creating lesions or pimples."
The American Academy of Dermatology Association states, "If you have acne, a dermatologist can diagnose it by looking at your breakouts. A dermatologist will also analyze the type and place of acne to create an effective treatment plan."
What are the causes of Acne breakouts?
There are various causes of acne breakouts, which can differ from person to person. As stated by Havard Health Publishing, "Acne is said to develop because of a combination of factors: the production of too much oil in the skin, clogged skin pores, bacteria in the skin, and inflammation."
A range of factors triggers acne, but the leading cause is considered to be hormonal imbalance, such as high androgen levels. Few studies suggest that genetic factors may increase the risk. Other vital factors include diseases such as polycystic ovary syndrome, pollution, smoking, and stress. Some medications (especially steroids and lithium) and greasy cosmetics such as hair products, makeup, and other skin products can also contribute to clogged pores, thus leading to acne.
What is Vicks VapoRub?
Vicks VapoRub is a popular topical ointment that is a cough suppressant. Available as an over-the-counter medication, it is owned by the American consumer goods company Procter & Gamble. The manufacturer claims that Vicks VapoRub temporarily relieves cough due to minor throat and bronchial irritation associated with the common cold. It can also be used to temporarily relieve minor aches and pains of muscles and joints. The main ingredients of Vicks VapoRub include camphor (a cough suppressant and topical analgesic), eucalyptus oil (a cough suppressant) and menthol (a cough suppressant and topical analgesic).
Can Vicks Vaporub cure acne?
Not exactly. There is a lack of scientific evidence to prove the efficiency of Vicks Vaporub in treating acne. Rather, it can cause skin problems or exacerbate acne.
There have been various anecdotes that say Vicks Vaporub can treat acne. The reason behind any effect on acne can be due to its anti-microbial properties due to the presence of agents such as Eucalyptus oil. Similarly, camphor is also considered to be a potential microbial agent in treating skin diseases. Also, menthol has proven to have anti-inflammatory potential, antioxidant defense system stimulation and increased epithelialization.
However, Vicks Vaporub cannot treat acne and its root cause. Acne might occur due to an underlying condition, such as PCOS, etc.; until that is treated, it will reoccur.
Instead, applying Vicks on face can increase acne due to plugging the follicles. It can clog the pores due to its thick and greasy composition and thereby filling the pores with excess dead skin or causing unwanted inflammation.
Eucalyptus Oil in Vicks VapoRub can cause skin irritation and allergic reactions. However, it is not the only ingredient of concern for experts. Camphor, another ingredient in the ointment, can also be a skin irritant.
We contacted various skin experts and ayurvedic experts, and they recommend against using it on the skin.
Dr. Jyoti Agarkar, MD (Dermatology) says, "There are several un-prescribed uses of Vicks VapoRub, including being used to treat cracked heels, toenails, fade stretch marks, heal rough skin, treat headaches, and keep outdoor bugs away, etc. But none of these are either recommended by the manufacturer or medically proven. I will not recommend using Vicks VapoRub for any skin-related issue. Eucalyptus Oil in Vicks VapoRub can cause allergic reactions. Sometimes, using Vicks VapoRub on the skin might cause contact dermatitis."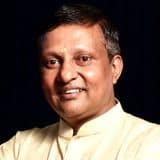 Dr. P Rammanohar, Research Director, Amrita Centre for Advanced Research in Ayurveda, says, "Under Ayurveda, camphor is considered to be a skin irritant. It is never recommended to use directly on the skin in abundance."
Dr. Joyeeta Chowdhury, MD (Dermatology) explains, "Camphor can act as a contact sensitizer to the skin. It usually causes irritation, and dermatitis to the skin, and a few cases of leukoderma have also been reported."
Why should home remedies be avoided to treat acne?
Home remedies are not developed to treat the root cause of acne, so they're unlikely to have any benefit for your skin at all. Even though they sometimes show visible results such as reduced inflammation, redness, etc., it does not cure acne and just have a temporary effect. Moreover, as these are not scientifically backed up, they may do more harm than good by causing reactions and can worsen the skin.
Dr. Jyothy Kannangath, Dermatologist, shares her view on this by stating, "Most acne home remedies do not have an appreciable effect on your skin. Home remedies have no scientific backup and, at times, can worsen acne, especially if you have dry/sensitive skin. Before trying out the alternate/ home remedies, educate yourself, and discuss them with your dermatologist. Stay away from false claims of overnight miracle cures by using toothpaste, garlic, etc., for acne."
Therefore, the claim stands mostly false until proven otherwise. Remember, always consult your dermatologist for advice if you're looking to get rid of acne, scars, or concerns related to skin.
You can read similar myths busted by THIP Media which claims that lemon juice can treat acne or Vicks Vaporub can cure wrinkles.
Disclaimer: Medical Science is an ever evolving field. We strive to keep this page updated. In case you notice any discrepancy in the content, please inform us at [email protected]. You can futher read our Correction Policy here. Never disregard professional medical advice or delay seeking medical treatment because of something you have read on or accessed through this website or it's social media channels. Read our Full Disclaimer Here for further information.