Quick Take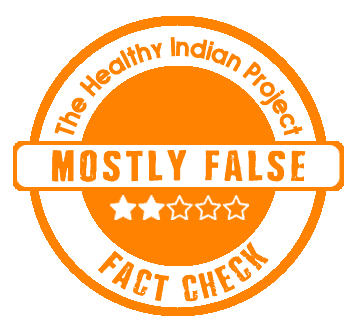 A social media post claims that one can get fair and glowing skin by applying a mixture of ENO and lemon. We fact-checked and found this claim to be Mostly False. Any benefits that can be reaped out of this mixture application do not balance the negative impacts it can have on the skin. Hence, this remedy must be avoided.
The Claim
A Facebook reel with the caption "Skin whitening magical home remedy with ENO" claims a simple trick to get fair and glowing skin within a few minutes is by applying half spoon of lemon juice and an ENO sachet. She further narrates the process, "Mix ENO in the lemon juice, and you will see foam formation massage this in your face for 1 minute and let it sit for 15 minutes. Wash your face with plain water."
Fact Check
What is ENO?
ENO is an antacid drug which is used to relieve acidity, indigestion and heartburn. Its composition includes sodium bicarbonate, citric acid, anhydrous sodium Carbonate, sodium and permitted flavour and colouring.
Can the mixture of ENO and lemon be used to whiten the skin?
Not exactly. There is no credible scientific evidence that proves that the mixture of ENO and lemon juice can brighten the skin. In fact, this mixture can even negatively affect the skin.
The only prescribed use of ENO is to relieve acidity and heartburn. Nowhere in the usage guidelines published by ENO is it mentioned that it could be used to brighten the skin. ENO contains sodium bicarbonate, citric acid and other components that can irritate the skin and anyone allergic with any of the component can face an allergic reaction.
Similarly, even though lemon is a good source of Vitamin C and is an antioxidant, using lemon directly on the skin is not recommended as it is highly acidic and can change your skin's pH. It can lead to skin irritation, dryness, and sun damage, especially if you have sensitive skin.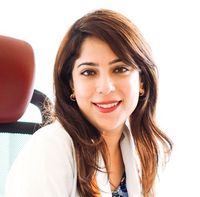 Dr. Sonali Kohli, Consultant Dermatology, Sir HN Reliance Foundation Hospital, comments why the application of lemon on skin should be avoided by stating, "Lemon is a vibrant source of Vitamin C and has antioxidant and anti-bacterial flavonoid properties which are great for the skin. Vitamin C serums prepared for the face contain a particular formulation and other additions that help balance the pH. Lemon juice is highly acidic, and the Vitamin C serums we use are not citric acid but the ascorbic acid version of the lemon juice, which is beneficial for the skin and is stabilized. When a person applies lemon directly to the face, you disturb the skin's pH and make it completely acidic. In such cases, sun exposure can lead to Phytophotodermatitis (a skin reaction). Hence, it must be avoided."
Dr. Neha Khurana, MD (Dermatology) advice on such home-remedies is, "I do not recommend such a do-it-yourself type of skin treatment. One needs to understand that our skin's pH is on the acidic end. Thus, using an agent with a basic pH can alter the skin's pH balance affecting the skin's moisture barrier and causing irritation, dryness, and peeling to the skin."
In conclusion, Dr. Jyoti Agarkar, MD (Dermatology) sums it up by stating, "God has given us a very beautiful body and skin. We should cherish it instead of trying to change its colour. I always prescribe my patients a healthy diet, regular exercise, enough sleep, and a good amount of water consumption. This helps in bringing out a natural glow that cannot be matched by any artificially induced whitening products. Also, when choosing skincare products, choose according to your skin type."
Disclaimer: Medical Science is an ever evolving field. We strive to keep this page updated. In case you notice any discrepancy in the content, please inform us at [email protected]. You can futher read our Correction Policy here. Never disregard professional medical advice or delay seeking medical treatment because of something you have read on or accessed through this website or it's social media channels. Read our Full Disclaimer Here for further information.