Can a herbal remedy using soursop treat cancer?
How much soursop should I eat to cure my cancer?
No scientific evidence shows soursop cures cancer. Also no evidence talks about the quantity of soursop people with cancer should consume regularly to treat their condition. Soursop is illegal to consume in many countries. Experts warn against using soursop to treat cancer because although soursop has some curative properties against cancer, they are not studied in humans.
Quick Take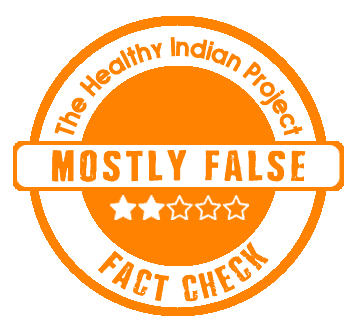 A social media post claims soursop can treat cancer to cure the condition. We fact-checked and found the claim to be Mostly False.
The Claim
An Instagram post claims soursop is 10,000x stronger than chemotherapy and is practically free.
Fact Check
What is a soursop?
Soursop is a fruit of the Annona muricata tree grown in the tropical and subtropical regions of the world. Soursop is also called graviola, guanabana, guyabano, Brazilian paw paw and custard apple.
Can soursop cure cancer completely?
No. There is no scientific evidence that shows soursop cures cancer completely. The available scientific evidence suggests soursop has a cytotoxic effect and can kill cancer cells. But no research explains the mechanism followed by soursop to target and kill cancer cells already spread within the body.
A complete cure means the treatment can kill cancer cells, prevent their multiplication and inhibit the formation of new cancer cells, which no scientific evidence confirms soursop has accomplished successfully. The same has been suggested by an article published in 2015. This article informs that soursop extract has shown promising results in laboratory studies. But there is no foolproof evidence to show soursop works as a cure for cancer in humans. Hence, a conclusive outcome has yet to be achieved so far.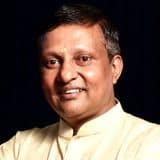 Dr. P. Rammanohar, Research Director, Amrita School of Ayurveda said, 'Cancer is not a single disease and there is no remedy for cancer. Different types of cancer are treated with different procedures of chemotherapy. One drug does not work across all cancers. Even though some studies have shown soursop may have anticancer benefits for prostate, breast, colorectal, and pancreatic cancers, the plant cannot be used to treat patients. The reason is the lack of enough studies that can show the impact of the plant against cancer in humans. The available research is done mostly on animals."
Is soursop illegal?
It seems so. Soursop is illegal to use as a cancer treatment in America. An article published on Cancercenter.com informs that experts warn against using soursop to treat cancer. While research papers suggest soursop has some curative properties against cancer, they have not been studied in humans. So, there is no evidence of soursop safety or efficacy.
We even tried to find possible side effects of consuming too much soursop. A few research papers show eating too much soursop can cause symptoms that mimic Parkinson's disease.
Disclaimer: Medical Science is an ever evolving field. We strive to keep this page updated. In case you notice any discrepancy in the content, please inform us at [email protected]. You can futher read our Correction Policy here. Never disregard professional medical advice or delay seeking medical treatment because of something you have read on or accessed through this website or it's social media channels. Read our Full Disclaimer Here for further information.