Quick Take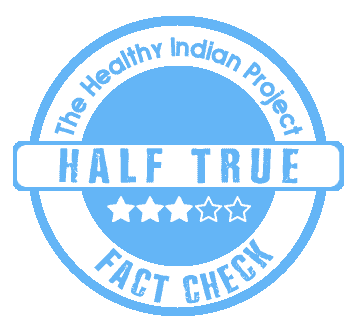 A Facebook video post shows men using home pregnancy test strips to detect testicular Cancer in them. The claim associated is pregnancy test kits can help detect testicular Cancer in men. We fact-checked and found that the claim is half true.
The Claim
"Pregnancy tests aren't just for women. A (positive result) for men shows high hormone levels linked to testicular cancer. Catching it early could be what saves your life," reads the cue cards in the video posted on Facebook that shows 3 men taking the test. Two of them come out clean while one test positive.
The video can be seen here.
Fact Check
What is testicular cancer? 
Testicular cancer is a disease that occurs when cancerous (malignant) cells develop in the tissues of a testicle. 1 in 270 male is believed to develop testicular Cancer in their lifetime. The average age of diagnosis is 33. However, the disease can occur at any age. 
Can Pregnancy testing strips detect testicular Cancer?
Yes, sometimes.
Human chorionic gonadotropin (hCG) is a hormone normally produced by the placenta. If you are pregnant, you can detect it in your urine. The same hCG hormone is sometimes secreted by testicular Cancer cells.
The pregnancy test strips are designed to identify the presence of hCG hormones in urine. Hence, it is not unusual if testicular Cancer affected people find a positive result through home pregnancy test.
Is this a valid test for testicular Cancer?
No. This is not a medically approved test for testicular Cancer.
Only 50% of the testicular Cancer cells will secrete hCG. Even in advanced stages of testicular Cancer, hCG hormones may not be detected by pregnancy test strip – either because the hormone is not being secreted or secreted too low for the strips to detect.
Though in some cases, testicular Cancer may not show any direct symptoms, but the overall recommended symptom list includes a lump in either testicle and a feeling of heaviness in the scrotum. It is best to get checked by a medical professional rather than depending on unapproved self-testing methodologies which may throw up false-positives or false-negatives as result.
Disclaimer: Medical Science is an ever evolving field. We strive to keep this page updated. In case you notice any discrepancy in the content, please inform us at [email protected]. You can futher read our Correction Policy here. Never disregard professional medical advice or delay seeking medical treatment because of something you have read on or accessed through this website or it's social media channels. Read our Full Disclaimer Here for further information.