Quick Take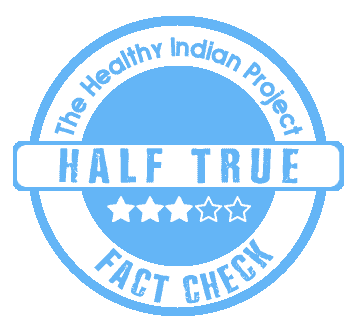 A social media post claimed that pomegranate cures arthritis. We fact-checked and found the claim to be Half-True.
The Claim
An Instagram post lists all possible benefits of pomegranate. In one bullet point, the post claims 'POMEGRANATE Cures Arthritis'.
The screenshot of the post is attached down-below:
Fact Check
Can pomegranate cure arthritis?
Limited evidence. The available scientific research studies suggest that pomegranate (Punica granatum L.) has antioxidant, anti-inflammatory, and anticarcinogenic effects that can help with relieving osteoarthritis and rheumatoid arthritis.
To this Dr. Saransh Gupta, Orthopaedic Surgeon at Indian Spinal Injuries Centre, New Delhi, adds, "Current medical treatment is based on reducing the inflammation by using anti inflammatory medicines. The published studies have shown that the pomegranate fruit is rich in bioactive compounds such as polyphenols, anthocyanin, flavonoids, tannins, puninic acid, etc. These compounds have anti-inflammatory and antioxidant properties that can reduce the disease activity and inflammatory markers. The published studies have shown that pomegranate fruit extract (PFE) is highly effective in exerting human cartilage sparing effects and is non-toxic to human cartilage cells".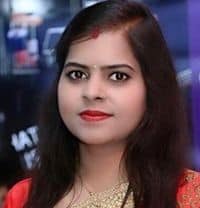 Where Dr. Gupta highlighted the benefits of pomegranate against arthritis, Dt. Priyanka, Nutritionist said, "Joint pain is an inflammatory condition. Although pomegranate may be beneficial against arthritis, the condition is a multifactorial disease where some important risk factors that includes age, sex, genetic, obesity, and joint injury must be included while deciding the portion size. All these factors need to be considered while managing joint pain like arthritis".
During our research, we found that polyphenols in pomegranate can inhibit inflammation. However, they have been widely studied by researchers for their harmful effects.
A study shows that pomegranate has high punicalagin which is a type of ellagitannins – a polyphenol. A (2003) study notes, 'The water-soluble ellagitanin punicalagin has been reported to be toxic to cattle'. However, the available evidence cannot establish this polyphenol as 'toxic' to human beings. Hence, 'taking into account the high punicalagin content of pomegranate-derived foodstuffs, safety evaluation should also be carried out in humans with a lower dose and during a longer period of intake'.
We also found scientific evidence that shows improperly chewed seeds can cause a medical condition called Phytobezoar. It is a mass formed due to indigestible fibre, skin or seeds, trapped in the gastrointestinal tract.
Some studies also contemplate whether pomegranate can cause food poisoning, and lower blood pressure (BP) in people with already low BP and allergy.
It seems there is not enough scientific evidence that has assessed the benefits of pomegranate against arthritis or other bone diseases. To this Dr. Gupta, further adds, "Unlike the conventional treatment for arthritis (NSAIDs or corticosteroids drugs) which has an associated side effect profile, pomegranate is often considered safe and non-toxic. In view of identified pharmacological targets and therapeutic potentials of pomegranate, clinical trials are in progress to explore its therapeutic potential for OA treatment, thus pomegranate or pomegranate-derived compounds can emerge as novel therapeutic agents for use in the treatment of OA and other degenerative/inflammatory diseases".
In conclusion, we need more studies to understand the optimum dosage of pomegranate that can provide relief from arthritis. Also, studies are needed to understand the role of pomegranate against arthritis due to genetics.
THIP MEDIA TAKE: Pomegranate can provide relief to arthritis. However, overdose or indigestion of pomegranate may have serious complications. Hence, the claim remains half-true until proven otherwise.
Disclaimer: Medical Science is an ever evolving field. We strive to keep this page updated. In case you notice any discrepancy in the content, please inform us at [email protected]. You can futher read our Correction Policy here. Never disregard professional medical advice or delay seeking medical treatment because of something you have read on or accessed through this website or it's social media channels. Read our Full Disclaimer Here for further information.