Quick Take
A social media post claims that a tea made with lemon and onion regulates periods and prevents early menopause. We fact-checked and found this claim to be false.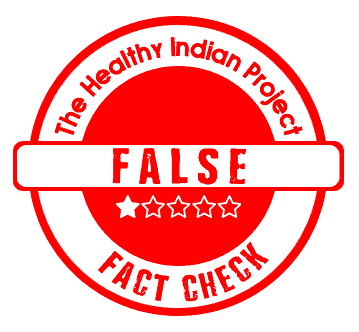 The Claim
A post on Facebook reads, "Onion Tea For Missed Period:
This remedy is for those that have missed their periods If your period is irregular not forthcoming for long and you are seeking
natural ways to bring them back try this recipe, do not go to early menopause.
A screenshot of the post is attached down below.
Fact Check
What are the reasons for irregular menses?
Common causes of irregular periods include medical conditions, such as PCOS or thyroid disease, extreme weight loss or weight gain, excessive exercise or stress, puberty (periods might be irregular for the first year or two), the start of the menopause, hormonal contraception such as the contraceptive pill or intrauterine system (IUS), fibroids, endometriosis, Pelvic inflammatory disease, etc.
What are the probable causes of early menopause?
There can be various causes of early menopause. They include genetic factors, lifestyle factors such as smoking, higher BMI (Body Mass Index), lack of exercise, etc., and chromosomal disorders such as Turner syndrome, Fragile X syndrome, etc., Autoimmune diseases such as rheumatoid arthritis and thyroid disease, epilepsy, hysterectomy, cancer treatment and infection such as mumps, etc.
What are the methods to regulate periods and delay early menopause?
According to the NHS, "The main treatment for early menopause is either the combined contraceptive pill or Hormone Replacement Therapy to make up for your missing hormones." Supplemental estrogen and progestin are usually given to compensate for the hormonal imbalance.
Moreover, for treating irregular periods, various approaches are used as per the underlying condition such as hormone therapy, treating the underlying disorder, such as thyroid medication for a thyroid disorder, metformin to treat PCOS and insulin resistance, surgical removal of fibroids, lifestyle and diet modifications, etc.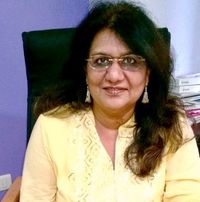 Dr. Anita Gupta, Gynecologist and Associate Director at Fortis La Femme, New Delhi explains, "If the menstrual cycles are irregular then first of all one should try to look for any underlying medical or gynecological cause and then treat accordingly. In most of cases, it has been observed that hormonal tablets taken under the guidance of a Gynaecologist help in regularising the menses. If someone seems to be going into early menopause then hormonal treatment can help in that condition too."
Can onion and lemon tea regulate periods and prevent early menopause?
No. There is no scientific evidence that proves that onion and lemon tea regulate periods and prevent early menopause. These are medical conditions that are needed to be evaluated to find the underlying etiology. Further research is needed to see if it can be of any help and until proven otherwise, this claim remains false.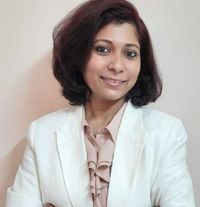 Nutritionist, Anurupa Bose informs, "Irregular menstrual cycle and delayed periods is really worrisome. Due to multiple factors like – age, hormonal imbalances like PCOD, thyroid hormone dysfunction, lack of exercise, irregular sleep patterns, and extreme stress levels can impact the normal menstrual cycle and as a result of which one can experience irregular or delayed or absent menstrual cycle or early menopause which can impact the ability to conceive in future."
There is no proven research that can establish the fact that onion lemon tea help in regulating periods and delaying menopause.
Lifestyle modifications such as – eating a healthy and well-balanced diet including all the food groups, restricting the intake of sugary, refined, processed food items, and exercising regularly help balance the hormones, regulate the menstrual cycle, and managing delayed menopause."
Similar to early menstruation, it is often believed that diet can induce early menopause as well. However, it is not the case. It is highly unlikely that home remedies including diet can induce early menopause. However, diet can play a role in overall reproductive health and hormone balance. For example, a poor diet lacking in essential nutrients can contribute to hormonal imbalances, which may affect the menstrual cycle and reproductive health in the long term. Additionally, excessive weight loss or extreme diets can disrupt hormonal balance and potentially lead to irregular periods.
Disclaimer: Medical Science is an ever evolving field. We strive to keep this page updated. In case you notice any discrepancy in the content, please inform us at [email protected]. You can futher read our Correction Policy here. Never disregard professional medical advice or delay seeking medical treatment because of something you have read on or accessed through this website or it's social media channels. Read our Full Disclaimer Here for further information.