Quick Take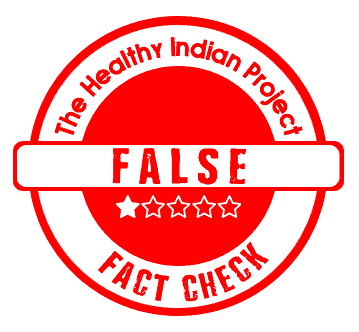 A social media post claims that the use of vaseline with lemon can transform your face into a porcelain doll. We fact-checked and found this claim to be False.
The Claim
According to a social media post, 'Use the Vaseline with the lemon to transform your face into a porcelain doll.'
Fact Check
What is porcelain skin?
Skin that is clear, smooth, blemish-free, and flawless that has tight pores and is radiant irrespective of skin color is referred to as porcelain skin. This is not only controlled by the products that we used but also by genetics and nutrition. Although it's normal to have skin that has texture and tone.
Some people are born with naturally translucent (very pale or see-through) or porcelain skin. Translucent skin can usually be attributed to a lack of melanin in the skin. Skin that has lost melanin (a pigment that gives color to human skin, hair, and eyes) is usually called hypopigmented skin. If no pigment is present, the skin is diagnosed as depigmented.
Can lemon used with vaseline transform your face into a porcelain doll?
No. There is no research that indicates that lemon used with vaseline transforms your face into a porcelain doll. The pictures which show the skin without texture and tone are edited and thus, deceiving. Until and unless you have translucent skin due to genetics or lack of melanin, you can't have it.
Also, using lemon on the skin is not recommended as it is highly acidic and can cause skin irritations, dryness, and sun damage, especially if you have sensitive skin. Therefore, the claim is false.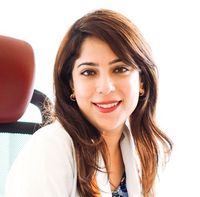 Dr. Sonali Kohli, Consultant Dermatologist, Sir HN Reliance Foundation Hospital, Mumbai, says "Using lemon along with Vaseline for porcelain skin is a complete myth. It shouldn't be tried at home and could be a risk factor leading to skin burn, skin irritation, and allergies." 
She further explains, "Lemon is a very rich source of Vitamin C and has antioxidant and anti-bacterial flavonoid properties which are great for the skin. Vitamin C serums that are prepared for the face are of a particular formulation along with other additions which help balance the pH. Lemon juice in itself is extremely acidic and the Vitamin C serums which we use are not citric acid but the ascorbic acid version of the lemon juice which is beneficial for the skin and is stabilized. When a person applies lemon directly to the face, you're disturbing the pH of the skin and making it completely acidic and in such cases, if there is sun exposure, it can lead to Phytophotodermatitis (a skin reaction). Hence, must be avoided."
Regarding vaseline, she says, "Vaseline can work very well as an occlusive moisturizer primarily. However, people with oily and acne-prone skin will cause more trouble on their skin than benefit if they use Vaseline. So, the combination of lemon and Vaseline is a horrible idea. For people with sensitive skin, it is advised not to try these techniques and remedies as they can cause massive breakouts."
Disclaimer: Medical Science is an ever evolving field. We strive to keep this page updated. In case you notice any discrepancy in the content, please inform us at [email protected]. You can futher read our Correction Policy here. Never disregard professional medical advice or delay seeking medical treatment because of something you have read on or accessed through this website or it's social media channels. Read our Full Disclaimer Here for further information.