Quick Take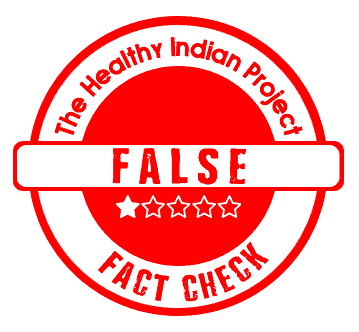 A herbal supplement Insulux claims to treat Diabetes. The supplement is available in multiple online retail stores. The company promotes the product by publishing interviews with doctors who endorse the product directly or indirectly. The company further claims that the supplement is running out of stock (due to high demand). We fact-checked and found the interviews of doctors are fake and the stock shortage claims are False.
The Claim
A Facebook post is promoting a herbal supplement named Insulux. The post claims this supplement can cure diabetes and recommends people not to have metformin by giving reference to Dr Isa Asah.
Fact Check
Are the doctor interviews promoted by Insulux real?
Its doubtful. The interview of Dr Isa Asah in the Facebook post has been published quoting different doctors on different websites. We found the same interview published under Dr Ibrahim Abdullah and Dr William Clapton on different websites.
Also, there is no online presence of any of these "renowned" doctors. The image of Dr Isa Asah, as shown in the Facebook post, also looks dubious. We ran a Google reverse image search on the photo of Dr Isa Asah and found that the image is fake. Our search showed that the image is a portrait of a mature Chinese doctor taken from a stock image library called FocusedCollection.
Is Insulux running out of stock?
It does not seem so. The product is easily available at most online retail websites. We even found a few websites running GoogleAds to increase the sale.
Is Insulux effective in curing diabetes?
Not sure. We have not fact-checked the effectiveness of the Insulux supplement. We have only fact-checked the marketing claims related to the product, especially their content.
That said, the company uses terms like "Magic cure" and "Diabetes disappears" in its communication. There is no clinical research quoted anywhere on its corporate website or product pages.
As per available research, type 2 diabetes, in most cases, cannot be cured but can only be managed.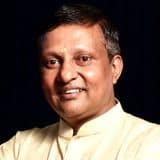 Dr. Rammanohar P, Research Director of Amrita School of Ayurveda says, "Diabetes in very early stages can be reversed. It requires paramount importance to be given to lifestyle – physical activities and diet. Medicines, herbal or modern, are supportive factors in the treatment. Even modern research supports this fact. A very popular study on Diabetes published in The Lancet suggests if you try to manage with medicines, then you will become a permanent diabetic."
As per Ayurveda, early-stage Type 2 diabetes may have a chance of reversal. Late-stage Diabetes is not completely curable using Ayurvedic herbal medicines.
Dr. Rammanohar further explains, "In Ayurveda, early-stage diabetes is known as Kapha Prameha which can be cured by altering lifestyle factors and some supporting medicines. Advanced diabetes known as Pittaprameha is said to be manageable with lifelong medications, but not curable. In very advanced stages, Vataprameha, diabetes is totally unmanageable according to Ayurveda. So far, there is no magical herb or formulation that is known to have been discovered".
Disclaimer: Medical Science is an ever evolving field. We strive to keep this page updated. In case you notice any discrepancy in the content, please inform us at [email protected]. You can futher read our Correction Policy here. Never disregard professional medical advice or delay seeking medical treatment because of something you have read on or accessed through this website or it's social media channels. Read our Full Disclaimer Here for further information.