Quick Take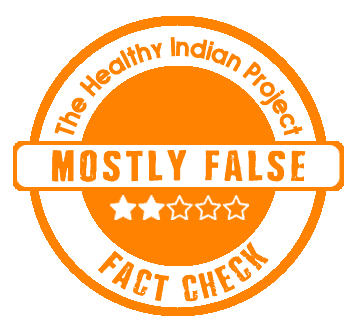 A number of media articles and social media post recommends various eye-exercises to improve vision. Many of these even claim to reverse the use of spectacles. We fact-checked the validity of such claims and found them to be Mostly False.
The Claim
While this claim comes across as suggestions from even family and friends, there are a number of media articles and social media posts around this too. Samples of such posts can be seen here and here.
Fact Check
Can Eye excercises improve your vision?
No. There is no scientific evidence regarding this. Most medical professional maintain that eye excercises do not help in improving vision in any way.
A detailed study done regarding this matter concludes, "there is no clear scientific evidence published in the mainstream literature supporting the use of eye exercises in the remainder of the areas reviewed, and their use therefore remains controversial."
However, eye excercises done properly not harm either. They have their own set of benefits.
Eye specialist Dr. Pradeep Dahale, MS, DNB says, " Eye excercises can reduce strain on your eyes. They may help preventing certain eye conditions or contribute to your overall well being. BUT there is no way eye exercises can improve vision."
If someone is already recommended spectacles, is their a way to reverse that by excercise or eye drops?
A small scale research done to study 'Effects of yogic eye exercises for myopia among students' done on notes, 48 individuals who performed eye yoga for 4 weeks "showed meager improvement, but it was not statistically significant."
Another study done on Chinese students show that myopia may progress slowly due to eye excercises but there is no reversal of the eye power. The study notes, "the children with high quality performance of the exercises had slightly less myopia progression."
Dr. Dahale explains, "Eyeglasses are given by Ophthalmologists or Optometrists to correct vision. These glasses are given to correct vision problems that occur due to anatomical variations of eyeball dimensions. Exercises or Eye Drops or diet supplements can't alter eye dimensions like axial length, Corneal Curvature, etc. So it is naive to believe that you will be able to correct your vision naturally and take your glasses off just by exercising."
Disclaimer: Medical Science is an ever evolving field. We strive to keep this page updated. In case you notice any discrepancy in the content, please inform us at [email protected]. You can futher read our Correction Policy here. Never disregard professional medical advice or delay seeking medical treatment because of something you have read on or accessed through this website or it's social media channels. Read our Full Disclaimer Here for further information.