Does sugarcane consumption cure cancer?
No. While a healthy diet that includes fruits and vegetables, including sugarcane, may contribute to overall well-being and potentially reduce the risk of certain diseases, it is not a standalone cure for cancer. Cancer is a complex disease influenced by various factors, and its prevention and treatment typically involve a comprehensive approach, including proper medical advice and potentially other treatments depending on the specific case.
Quick Take
A social media post suggests sugarcane kills cancer cells, implying that consuming it can cure cancer. We fact-checked and found the claim to be false.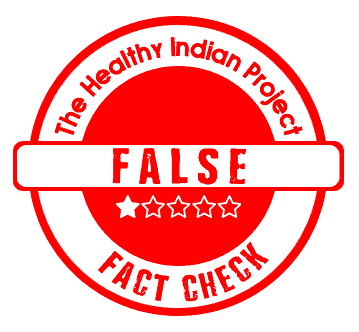 The Claim
A Twitter post claims that flavonoids in sugarcane can directly stave off cancerous cells, particularly in the case of prostate and breast cancer.
We have attached the screenshot of the post below:
Fact Check
What is the treatment for cancer?
The current cancer treatments include surgery, chemotherapy, radiation therapy, immunotherapy, targeted therapy, hormone therapy, stem cell transplants and precision medicine. Treatment choices depend on the type and stage of cancer, tailored to each patient's needs and guided by oncologists.
Can diet prevent cancer?
Not exactly. Diet can play a significant role in reducing the risk of certain types of cancer. But cancer is a complex disease which is influenced by various factors, including genetics, environmental exposures, and lifestyle choices. So, adopting a healthy diet can be a proactive step in cancer prevention. But diet alone cannot prevent cancer.
Also, a healthy diet improves the outcome of cancer treatment. But it can only aid in cancer prevention and should not be considered a replacement for conventional cancer treatments.
Shivashankar T., Chief Clinical Nutritionist and Dietician at Tata Memorial Cancer Hospital, Mumbai confirms the same. He informs that a good diet is important in cancer treatment. He further explains that "A healthy diet plays an important role in supporting overall health and well-being during cancer treatment. A diet high in good protein and no simple carbohydrates as well as inflammatory proteins can be beneficial for the cancer patients. However, this diet advice needs to be altered for every patient according to the requirements of their body."
Can eating sugarcane kill cancer cells?
No. There is no evidence that shows eating sugarcane kills cancer cells. Moreover, no conclusive scientific evidence supports the claim that flavonoids in sugarcane can directly stave off cancerous cells, particularly in the case of prostate and breast cancer. While flavonoids are a group of naturally occurring compounds found in various plants and have been studied for their potential health benefits, their role in cancer prevention is complex and not fully understood.
It is important to note that all cells in the body require sugar to survive. Cancer cells do have a higher demand for glucose (sugar) compared to normal cells. They tend to take up more glucose and produce energy through a less efficient process called glycolysis, even in the presence of oxygen (aerobic glycolysis), rather than the more efficient oxidative phosphorylation that occurs in normal cells.
Our research also shows that even though cancer cells have an increased need for glucose, they do not necessarily need sugar to survive. No evidence suggests that sugar feeds cancer or that a sugar-free diet lowers cancer risk. 
Cancer cells are versatile and can adapt their metabolism to use other fuel sources, such as amino acids and fatty acids, in addition to glucose. They do it through a process called metabolic reprogramming. It is a way for cancer cells to change their normal way of getting energy and nutrients, so they can grow and spread more easily. It's like a survival strategy that helps cancer cells become stronger and more dangerous. The process of metabolic reprogramming in cancer cells is complex and varies among different types of cancer.
The reason why cancer cells show a preference for glucose is not entirely clear, but it is believed to provide several advantages for tumor growth and survival. Glucose metabolism can supply intermediates for cell growth and proliferation, and it can also generate antioxidants that help protect cancer cells from oxidative stress. Additionally, high glucose uptake can promote an environment, which can be advantageous for tumor growth.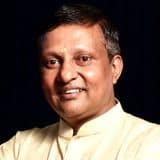 Dr. P. Rammanohar, Research Director, Amrita School of Ayurveda said, 'Cancer is not a single disease and there is no remedy for cancer. Different types of cancer are treated with different procedures of chemotherapy. One drug does not work across all cancers."
Our research further shows that cancer treatment typically involves a multidisciplinary approach, including medical interventions like chemotherapy, radiation therapy, surgery, and targeted therapies.
Dr. Sarthak Moharir, Chief Radiation Oncologist Apollo Cancer Centre, Bilaspur further adds, "Special diet or diet modifications do not cure cancer. Diet is very important for patients undergoing cancer treatment and it is advised they take a balanced meal with all macros and micronutrients as prescribed by their dietary counsellor." He further states, "Sugarcane, its derivatives, and any flavonoid are not included in the management algorithm of any cancer. Even if a compound demonstrates anti-cancer activity in a laboratory setting, its effects may vary significantly inside the human body. Sugarcane juice primarily serves as a source of glucose and does not offer any other notable nutritional benefits."
What can be the dangers of trying to cure cancer through diet and not seeking medical advice?
Cancer is a complicated disease that requires more than lotus root for treatment. Relying solely on home remedies and not seeking proper medical treatment can worsen the condition making cancer incurable. Cancer multiplies quickly and spreads throughout the body in a short span. Any delay in the treatment will make the condition difficult to treat.
Disclaimer: Medical Science is an ever evolving field. We strive to keep this page updated. In case you notice any discrepancy in the content, please inform us at [email protected]. You can futher read our Correction Policy here. Never disregard professional medical advice or delay seeking medical treatment because of something you have read on or accessed through this website or it's social media channels. Read our Full Disclaimer Here for further information.