Quick Take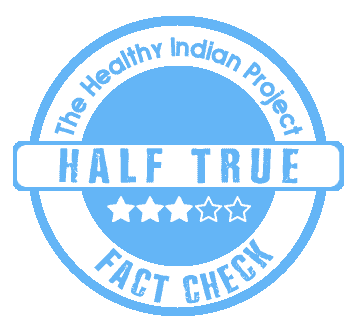 A number of social media users have started claiming that the roots of a dandelion plant can kill Cancer cells in the body within 48 hours. We fact-checked and found that the claim is half true.
The Claim
Dandelion Root may kill 98% of Cancer cells in 48 hours," claims one social media post. Such posts can be seen here, and here. A screenshot is given below.
Fact Check
What is Dandelion?
Dandelions are a daisy family of flowering plants that grow across the world.
Can Dandelions be eaten? Are they healthy?
Dandelion flower, leaf, and root extracts are used in alternative medicines for their diuretic, cholagogic, antirheumatic and appetite-stimulating properties.
They are a great source of multiple vitamins and minerals including iron, calcium, magnesium, and potassium. They are often believed to be a good dietary supplement to control blood sugar, blood pressure and cholesterol levels.
Various research has shown that dandelion has lipid-lowering, hepatoprotective, antiviral, anticoagulant, diuretic , anti-inflammatory , and antioxidant properties.
Can Dandelions kill 98% Cancer cells in 48 hours?
Not yet proven. Though dandelion root extracts have shown the potential to become a Cancer treatment drug, there is still no conclusive evidence on the same. Furthermore, there is no evidence to the claim "98% Cancer cells in 48 hours."
The theory originated from an article published on the website Health Eternally in 2016 titled "Scientists Find Root That Kills 98% of Cancer Cells in Only 48 Hours." The article did not link to any particular research or study, however mentioned about researchers at the University of Windsor in Ontario. In the same year, researchers at the University of Windsor published a study that showed dandelion root extracts triggered cell death in more than 95% of colon cancer cells within 48 hours. However, this study was done on a petridish in the laboratory and was not replicated on the human body through clinical trials.
There were similar studies done to test the efficacy of dandelion root extracts in treating melanoma, leukemia, colorectal cancer, and pancreatic cancer. In each case, dandelion roots showed promise in killing the Cancer cells in the body and treating Cancers. However, these studies were either on rodents (mice) or done on small sample sizes.
The Memorial Sloan Kettering Cancer Center notes, "Clinical trials are needed to determine the conditions under which dandelion may be safe and effective."
Disclaimer: Medical Science is an ever evolving field. We strive to keep this page updated. In case you notice any discrepancy in the content, please inform us at [email protected]. You can futher read our Correction Policy here. Never disregard professional medical advice or delay seeking medical treatment because of something you have read on or accessed through this website or it's social media channels. Read our Full Disclaimer Here for further information.