Quick Take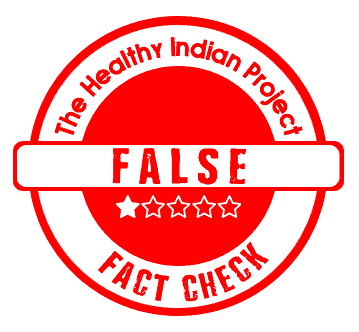 The Food and Drug Administration (FDA) first highlighted the RPR kit giving false-positive syphilis results among vaccinated people. The update was then amplified by the Centers for Disease Control and Prevention (CDC) in a letter that said false-positive RPR test results for syphilis have been seen in people with infections unrelated to the sexually transmitted disease. Referring to both updates, social media users have claimed that Covid-19 vaccines induce syphilis. We fact-checked and found the claim to be false.
The Claim
On December 17, 2021, FDA published, "Possible False RPR Reactivity with BioPlex 2200 Syphilis Total & RPR Test Kit Following a COVID-19 Vaccine – Letter to Clinical Laboratory Staff and Health Care Providers" on its website.
Later on, December 20, 2021, CDC website published a letter that claimed, "False-positive RPR test results for syphilis have been seen in people with systemic infections unrelated to the STD, such as tuberculosis, rickettsial diseases, and endocarditis, as well as during pregnancy and following other immunizations".
Referring to these updates, a Twitter user claimed, "Nooooooowwwwwww the FDA Warns of Vaccine Induced Positive Syphilis Test.🙄 I can't even deal with this shit anymore. Look what they are doing to people.😞
Another Twitter user wrote, "A little warning from the CDC about "false positive" syphilis test results if you have gotten a Covid-19 vaccine…totally normal…I am sure it's nothing".
A similar Twitter post is available here.
Fact Check
Can Covid-19 vaccines give you syphilis?
No. COVID-19 vaccines do not cause syphilis. The warning was issued by FDA for healthcare providers and laboratory workers who were using 'Bio-Rad Laboratories BioPlex 2200 Syphilis Total & RPR kit' because the kit showed false-positive cases for syphilis among vaccinated people for Covid-19. In the article, FDA recommends trying a different type of test after using the RPR kit to confirm syphilis.
In a letter, CDC has shown that the reason for false-positive results for syphilis among vaccinated people is the RPR test measuring nontreponemal antibodies, which are not specific to syphilis. False-positive RPR test results for syphilis have been recorded in the past for tuberculosis, rickettsial diseases, endocarditis, and during pregnancy.
CDC in its STI Treatment Guidelines (2021) recommends comparing the RPR test results with other tests to confirm syphilis.
What are treponemal and nontreponemal tests?
Research has shown that the treponemal test detects antibodies to Treponema pallidum for the confirmation of syphilis. The nontreponemal test detects antibodies against lipid antigen, damaged cells and Treponema bacteria. Many studies in the past have shown that nontreponemal antibodies give false-positive results for various diseases and have nothing to do with Covid vaccines.
CDC website recommends treponemal testing to confirm syphilis. Moreover, the update by FDA also recommends, "treponemal testing for syphilis as it does not appear to be impacted by multiple medical conditions and factors unrelated to syphilis."
Disclaimer: Medical Science is an ever evolving field. We strive to keep this page updated. In case you notice any discrepancy in the content, please inform us at [email protected]. You can futher read our Correction Policy here. Never disregard professional medical advice or delay seeking medical treatment because of something you have read on or accessed through this website or it's social media channels. Read our Full Disclaimer Here for further information.