Is pineapple juice a treatment for painful and irregular periods?
Not really. Despite the fact that bromelain-containing pineapple juice is a well-known home remedy for menstrual pain and irregularities, it is not accepted as a treatment for painful or irregular periods, and there is insufficient data to support its use for these issues. Therefore, rather than relying on natural remedies, one should seek medical advice for such problems.

Quick Take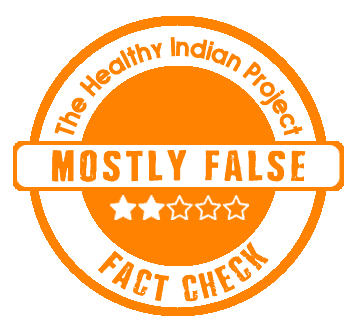 An Instagram post suggests that drinking pineapple juice can treat menstrual irregularities and reduce period pain. We reviewed the claim. According to our research, the claim is Mostly False.
The Claim
According to a well-liked Did You Know Instagram post, drinking pineapple juice lessens menstrual pain and treats irregular periods.
Fact Check
What triggers painful and irregular menstrual periods?
Menstrual cycles typically last four to seven days and occur every 28 to 30 days. Irregular periods include those that are less than 21 days or more than 35 days apart, three or more missed periods in a row, and menstrual flows that are noticeably heavier or lighter than normal. The most common causes of irregular menstrual periods include stress, weight gain or loss, strenuous exercise, birth control pills, blood thinners, blockages, and surgeries performed on the reproductive organs. In addition, there are conditions like ovarian or uterine cancer, polycystic ovarian syndrome, ovarian insufficiency, pituitary or thyroid problems, bleeding problems, and even pelvic inflammatory disease.
A painful period is also referred to as dysmenorrhea. Lower abdominal pains are a defining feature of the condition. The primary causes are endometriosis, fibroids, ovarian cysts, narrow cervical areas, issues with pregnancy, and infections of the reproductive organs. These uncomfortable times could be both primary and secondary. Women experience primary pains prior to and during menstruation. And secondary dysmenorrhea may occur when regular periods become painful later in life as a result of endometriosis or PID.
Do menstrual irregularities and pain respond to pineapple juice treatment?
No, not for now. It should be noted that pineapple is gaining popularity as a well-known natural treatment for menstrual problems. This is believed due to the enzyme bromelain, which is said to soften the uterine lining and control painful and irregular menstrual cycles. Although bromelain has been linked to the prevention of heart conditions, immune system problems, and even cancer, it has also been employed to heal joint pain, speed up the healing process after surgery, and treat inflammatory, autoimmune, and malignant conditions.
However, there is not enough strong evidence to support its function in controlling menstrual irregularities and pain. Besides that, there is a paucity of scientific evidence that bromelain can reduce PMS symptoms, necessitating additional research.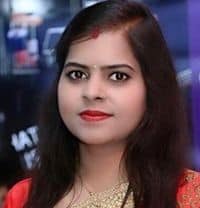 When we asked dietician Priyanka if drinking pineapple juice could treat painful and irregular periods, she replied that it may be caused by nutritional deficiencies or PCOS, both of which need to be properly managed medically. Fruits should be a part of a healthy diet, but frequent fruit consumption may not be able to treat painful or irregular periods.
Dietician Kamna Chauhan highlights the link between fruits and the body's estrogen levels. She says, "Eating fruits like pineapple, lemon, kiwi, mango, and orange can help reduce irregular periods because the more estrogen-based fruits we eat, the more likely it is that our uterine lining will become abnormally thick. When it starts to break down during the menstrual cycle, this process produces more prostaglandins, which increases the level of pain."
She further explained that pineapple can lessen inflammation but not completely treat period symptoms. Although fruit can be a part of our diet, it cannot be used to completely treat all symptoms. However, because it contains a lot of the mineral manganese, pineapple can aid in reducing inflammation. Additionally, a diet high in manganese can help to lessen the unpleasant symptoms of premenstrual syndrome.
Is it risky to treat menstrual irregularities and pain exclusively with natural remedies?
Yes, it would be risky. Please be aware that while natural remedies may relieve the symptoms, they cannot address the underlying cause. Menstrual irregularities and pains may be relieved by regular exercise, yoga, stress management, consumption of cinnamon and ginger, as well as a reduction in alcohol and smoking. Menstrual pain requires adequate rest and medical pain management, whereas menstrual irregularities require both medical and surgical management as per the underlying cause.
THIP MEDIA TAKE: We infer that consuming pineapple juice is a common do-it-yourself treatment for menstrual pain and irregularities. Although bromelain has many beneficial properties, it is not a recognized treatment for painful menstruation or irregular periods. Therefore, rather than relying on home remedies, one should see a doctor for such issues. Consequently, the assertion is mostly false.
Disclaimer: Medical Science is an ever evolving field. We strive to keep this page updated. In case you notice any discrepancy in the content, please inform us at [email protected]. You can futher read our Correction Policy here. Never disregard professional medical advice or delay seeking medical treatment because of something you have read on or accessed through this website or it's social media channels. Read our Full Disclaimer Here for further information.