Quick Take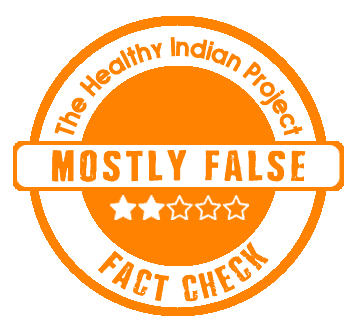 A social media post has claimed that coffee causes cancer. We fact-checked and found the claim to be Mostly False.
The Claim
A Facebook post wrote, "Coffee is proven to cause certain types of cancer" in point number 9.
The screenshot of point 9 is available down-below:
Fact Check
Does coffee cause cancer?
It does not seem so. There is some evidence about drinking very hot liquid causing cell damage, but it is not specific to coffee.
On the contrary, the available published literature mostly suggests that coffee has a protective role against different cancers. However, a (2016) study published in the American Association for Cancer Research has concluded, "Coffee consumption may be inversely associated with risk of colorectal cancer (CRC) in a dose-response manner". However, a (2018) study published in the Journal of Epidemiology suggests that "mild coffee consumption may not be associated with or only weakly inversely associated with the risk of CRC, although its influence is not statistically significant".
A few studies suggest that coffee may reduce the total cancer incidence and also has an inverse association with some types of cancers.

Note, though there are some evidences that suggest that coffee may reduce Cancer risk, there is no evidence that suggests that coffee can reduce Cancer or cure Cancer.
How the claim 'Can coffee cause cancer' come into the limelight?
It seems the claim came into the limelight after the International Agency for Research (IARC) on Cancer in 1991 considered coffee as "possibly carcinogenic" to humans. It means there is 'not enough evidence' to confirm coffee causes cancer. Later, IARC (2016) released a press statement to claim, "After thoroughly reviewing more than 1000 studies in humans and animals, the Working Group found that there was inadequate evidence for the carcinogenicity of coffee drinking overall".
This press statement further claimed "Many epidemiological studies showed that coffee drinking had no carcinogenic effects for cancers of the pancreas, female breast, and prostate, and reduced risks were seen for cancers of the liver and uterine endometrium. For more than 20 other cancers, the evidence was inconclusive."
In (2018), a lawsuit in California seeking cancer warning labels to be placed on coffee packaging because coffee contains acrylamide which had been linked to cancer in rats. But researchers believe coffee is not carcinogenic.
Disclaimer: Medical Science is an ever evolving field. We strive to keep this page updated. In case you notice any discrepancy in the content, please inform us at [email protected]. You can futher read our Correction Policy here. Never disregard professional medical advice or delay seeking medical treatment because of something you have read on or accessed through this website or it's social media channels. Read our Full Disclaimer Here for further information.