Quick Take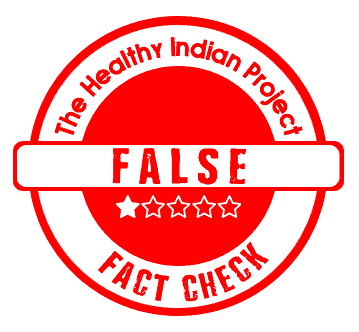 Various social media posts suggest that CBD gummies and associated nutritional supplements could address tinnitus, an issue associated with ringing in the ears. THIP media analysed these assertions and discovered that these claims are False.
The Claim
According to a Facebook post titled Fit Positive Happy, CBD gummies could help with tinnitus treatment.
Another Facebook post claims that the Mayo Clinic has developed a new drug to treat tinnitus and has begun to market it. The screenshots of these assertions are shown below.
Fact Check
What is Tinnitus?
Tinnitus is an invisible, distressing auditory experience (sound sensation) that affects people all around the world. The tolerance levels differ amongst individuals. The sensations are described as hissing, sizzling, and ringing in some. While for others, the noise may be unbearable, never-ending, and even life-altering. These sensations may be triggered by risk factors such as hearing loss and depression.
What are Cannabinoids?
Cannabis derivatives are known as cannabinoids. For centuries, these have been utilised for recreational and curative purposes. Some of its components have a psychoactive effect addressing the brain or the immune system. It should be noted, however, that both the therapeutic and non-therapeutic use of Cannabis has been regulated. 
These are accessible as natural plant extracts or as synthetic preparations. And can be taken orally, sublingually, or topically. When consumed orally, they can be blended with meals or brewed into tea. Nonetheless, their medical usage may be accompanied with a wide range of side effects. Some of the  common adverse effects include dry mouth, drowsiness, vomiting, disorientation, confusion, loss of balance, and hallucination.
Is it possible to treat tinnitus with cannabinoids?
No, not for now. This could be primarily linked with the diverse nature of the mechanisms that induce tinnitus, which are usually difficult to determine. This affects the establishment of a standardised pharmaceutical system for the management of tinnitus. In addition, there appears to be no conclusive evidence that CBD could address the underlying cause of tinnitus. This is perhaps why, to date, the most successful tinnitus treatments include relaxation, sound therapy, and cognitive behavioural therapy.
In addition, patients' responses to cannabinoids are unpredictable. These variations are caused by the medication's composition, mode of administration, and concentration. This could be supported by studies indicating that these have a high propensity for addiction. This characteristic severely restricts their therapeutic utility.
Has Mayo clinic launched any drug for the treatment of tinnitus?
THIP Media analyzed the facts and observed that Mayo Clinic has made no formal announcement about the launch of any medicine for tinnitus. Furthermore, according to the Mayo Clinic website, no drug can treat tinnitus. Rather, drugs could be employed to relieve the symptoms. Thus, the claim stands False.
THIP MEDIA TAKE: Our analysis concludes that while cannabinoids demonstrate a wide spectrum of notable pharmacological effects. These, however, have no direct effect on tinnitus. And there is no conclusive evidence to back up its safety. As a result, claims that CBD has therapeutic effects for tinnitus are false.
Disclaimer: Medical Science is an ever evolving field. We strive to keep this page updated. In case you notice any discrepancy in the content, please inform us at [email protected]. You can futher read our Correction Policy here. Never disregard professional medical advice or delay seeking medical treatment because of something you have read on or accessed through this website or it's social media channels. Read our Full Disclaimer Here for further information.