Quick Take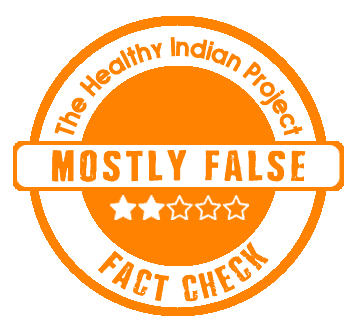 A lot of social media users claim that adding butter to a diet will help someone improve eyesight. We fact-checked and found that the claim is mostly false. Eyesights cannot be 'improved' always.
The Claim
A number of social media users claim that "Butter can improve eyesight." Similar claims are also used in various advertisements of butter or suggested in health blogs. One such post can be seen here.
A snapshot is given below.
Fact Check
Is butter good for eye health?
Yes. Butter, like most dairy products, is high in Vitamin A, and Vitamin A is considered to be good food for maintaining eye health. Other than that, butter also has Vitamin E, Vitamin D, Vitamin B12, and Vitamin K2.
Observational research has shown that diet can play a role in delaying cataracts in humans. Research has further shown that Vitamin A and Vitamin E have a role in preventing Age-related Macular Degeneration (AMD) but as per other researches, this may not be possible always.
However, two important things need to be understood – there are a number of other micronutrients other than what is present in butter that also plays a role in upkeeping eye health, and diet is not the only factor controlling eye health. As one of the research papers mentions, the causes of an eye disease like AMD "… are multifactorial and include genetic predisposition, aging, and high oxidative stress."
Can butter improve vision?
No. Butter cannot improve eye vision.
Dr. Naveen Gupta, DNB (Opthalmology) says, "There is a difference between 'good for eye health' and 'can improve vision'. Most people confuse between the two. Butter can be a good source of Vitamin A and vitamin E. Vitamin A is required for retinal cells and can help in preventing night blindness. Vitamin E is an antioxidant also good for the Retinal cell layer to prevent age-related degeneration. But by improving eyesight if u mean that the eyeglass number can be reduced, then it has no relation."
Eye Surgeon Dr. Aftab Alam, MBBS, DO (Ophthalmology) explains, "Fats are essential for a normal healthy eye. Especially omega 3 fatty acids. Butter does have Omega 3 Fatty Acids. So, while it may have some role in maintaining eye health, it is not a superfood. Also, maintaining eye health is not equal to improving eye vision."
There is very limited evidence about curing eye diseases or improving vision through diet. While for some eye conditions, a good micronutrient-rich (carotenoids, vitamins C, and E, Selenium, Zinc) diet may result in slight improvement of the condition. But all such micronutrients are not present in the butter.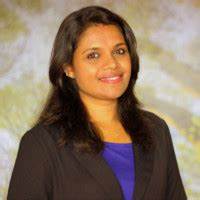 Dietitian & Nutrition Therapist, Ranjani Raman says, "Foods that are good for eyesight are generally those that will maintain the current functioning of the eyes and vision in older adults. In children during the growing phase, these foods rich in vitamin A can help in the development of a good vision."
For many other common eye conditions – near sightedness, far-sightedness, cataracts – diet cannot improve vision.
Disclaimer: Medical Science is an ever evolving field. We strive to keep this page updated. In case you notice any discrepancy in the content, please inform us at [email protected]. You can futher read our Correction Policy here. Never disregard professional medical advice or delay seeking medical treatment because of something you have read on or accessed through this website or it's social media channels. Read our Full Disclaimer Here for further information.