Can home remedies help in weight loss?
Not really. A holistic approach is required for effective weight loss. It includes regular exercise along with nutritious and balanced diet. By drinking a juice of cucumber, pineapple, ginger and lemon for few days can only help in short term but it can lead to several other complications.
Quick Take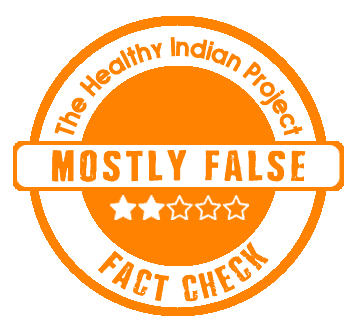 A social media post claims that a juice made of cucumber, pineapple, ginger and lemon juice makes a person lose 15 pounds if they drink it twice a day for two weeks. We fact-checked and found this claim to be Mostly False.
The Claim
A Facebook reel shares a video with the title, "I heard if you drink this twice a day for two weeks, you lose 15 pounds. The video further demonstrates the drink's preparation by blending the four ingredients, namely, cucumber, pineapple, ginger, lemon juice and water.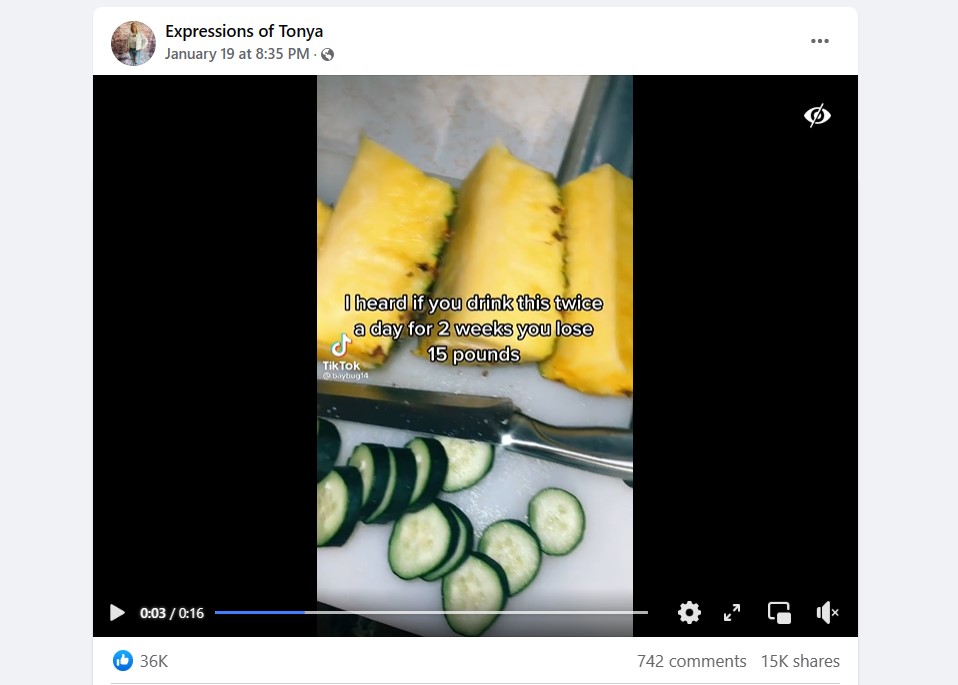 Fact Check
What are the causes of weight gain in a person?
Many factors can contribute to weight gain in a person, including:
Overeating: Consuming more calories than your body needs can cause weight gain, especially if those calories come from high-fat or high-sugar foods.
Lack of physical activity: Physical activity helps to burn calories and maintain a healthy weight. P

eople who are sedentary and do not engage in regular exercise are more likely to gain weight.

Genetics: Some people may have a genetic predisposition to being overweight or obese, making it more difficult for them to maintain a healthy weight. For example, Bardet-Biedl syndrome and Prader-Willi syndrome are genetic disorders associated with weight gain. 
Medical conditions: Certain medical conditions, such as hypothyroidism or insulin resistance, can slow down metabolism and lead to weight gain.
Medications: Some medications, such as antipsychotics and steroids, can cause weight gain as a side effect.
Poor sleep: Lack of sleep or poor quality sleep can disrupt hormones that regulate appetite and metabolism, leading to weight gain.
Stress:

Stress can cause people to gain weight

, especially if they turn to high-fat, high-sugar foods as a form of comfort.
It's important to remember that weight gain is a complex issue, and the causes can vary from person to person. In many cases, a combination of factors contributes to weight gain.
Can a person lose 15 pounds in 2 weeks by drinking juice made with cucumber, pineapple, ginger and lemon juice?
Not exactly. There is a lack of scientific evidence proving that a person can lose 15 pounds in 2 weeks by drinking juice made with cucumber, pineapple, ginger and lemon juice. While the ingredients in the drink are low in calories and can help with weight management, rapid weight loss is usually not sustainable and can be unhealthy.
Even though all of these ingredients can be used as an adjuvant in the dietary plan for losing weight, losing weight with just one type of juice in 2 weeks is not a recommended or healthy approach to weight loss. While it is possible to lose some weight in such a short amount of time through juice diets or fasting, this weight loss is typically due to a reduction in water weight and muscle mass rather than a loss of body fat. This type of weight loss is not sustainable and can lead to a number of health problems, including nutrient deficiencies, fatigue, and a slowed metabolism.
Losing fat is a multidimensional approach. If a person wants to lose fat, one needs to find out the cause of weight gain: inflammation, leaky gut, hormone imbalance, toxins, low metabolism, intake of medicines like steroids, etc. Once the cause is identified, that should be targeted along with the other changes.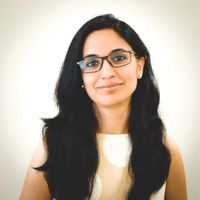 Nutritionist Pratiksha Rao explains this by stating, "Permanent and healthy weight loss can only be achieved with a combination of reduced calorie diet, regular physical activity along with disciplined lifestyle and behavioural changes. Other factors that could aid in weight loss are pharmacotherapy and bariatric surgery. In addition, any weight reduction regimen in combination with physical activity results in the absence of weight regain."
Remember, drinking a ginger, pineapple, cucumber, and lemon juice mixture can be a delicious and healthy addition to a balanced diet, but it's not a magic solution for rapid weight loss. In order to lose weight and keep it off healthily and sustainably, it is important to adopt a balanced diet that includes a variety of foods, regular physical activity, and a calorie deficit diet. If you are looking to lose weight, it is best to speak with a doctor or a registered dietitian to develop a safe and effective plan that is tailored to your individual needs and goals.
Disclaimer: Medical Science is an ever evolving field. We strive to keep this page updated. In case you notice any discrepancy in the content, please inform us at [email protected]. You can futher read our Correction Policy here. Never disregard professional medical advice or delay seeking medical treatment because of something you have read on or accessed through this website or it's social media channels. Read our Full Disclaimer Here for further information.