Quick Take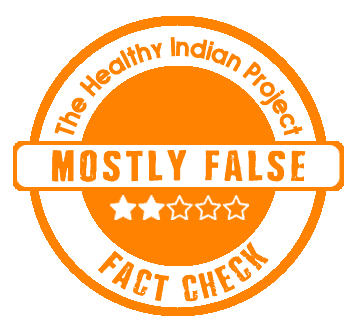 A social media post claims that a homemade recipe using tomatoes and coffee turns grey hair into black permanently. We fact-checked and found this claim to be Mostly False.
The Claim
A social media post is circulating online which shows a homemade recipe using tomatoes and coffee that turns grey hair into black permanently. A screenshot is attached below.
Fact Check
Why does hair turn gray?
Hair turns grey or white due to loss of a pigment-producing component called melanin, that produces melanocyte cells. They are responsible for natural hair and skin colour. The less melanin you have, the lighter your hair colour. Grey hair has minimal melanin, while white has none.
According to Harvard Health, the hair doesn't turn grey on its own rather once a hair follicle produces hair, the color is set. If a single strand of hair starts out brown (or red or black or blond), it is never going to change its color (unless you color your hair). Your hair follicles produce less color as they age, so when hair goes through its natural cycle of dying and being regenerated, it's more likely to grow as gray beginning after age 35. Genetics can play a role in when this starts.
Other reason of grey hair can be nutritional deficiency or an underlying disease.
Can gray hair turn black permanently?
No. Grey hair can't reverse and turn black. If any external agent such as hair colour is applied, the hair colour will stay only until that hair grows out. Greying hair is a natural process that's influenced by aging, genetic factors, nutritional deficiencies, and medical conditions.
Can a homemade recipe using tomatoes and coffee turn gray hair into black permanently?
No. There is no research which shows that tomatoes and coffee can permanently affect the melanin production and turn them into black. Coffee can be used as a dye to colour greying hair but that is a temporary solution. If melanin losses in your hair are due to genetics, there's no way to reverse them.
Disclaimer: Medical Science is an ever evolving field. We strive to keep this page updated. In case you notice any discrepancy in the content, please inform us at [email protected]. You can futher read our Correction Policy here. Never disregard professional medical advice or delay seeking medical treatment because of something you have read on or accessed through this website or it's social media channels. Read our Full Disclaimer Here for further information.