Quick Take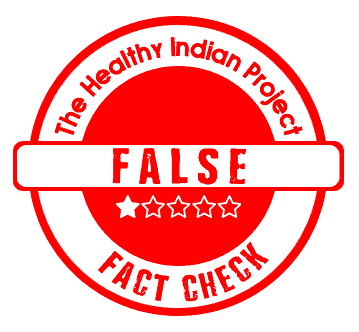 A social media post claims that the heartbeat of a fetus starts at 16 days and can have fingerprints at 9 weeks. We fact-checked and found this claim to be False.
The Claim
A social media post on Facebook shares a picture that reads, " Did you know? My Heartbeat starts at 16 days." It further mentions "I have fingerprints at 9 weeks. My life started at the moment I was conceived. My sex or gender was at that point determined by my own DNA. I am a human being in the early stages of development. I was meant to be."
Fact-Check
Can the heart of a fetus beat at 16 days?
No. Research published in the Journal of Prenatal medicine states that "Cardiovascular development in a human embryo occurs between 3 and 6 weeks after ovulation. At the end of the 4th week of gestation, the heartbeats of the embryo begin."
The development of the heart starts at the 3rd week of gestation, and has rapid and irregular contractions capable of pumping the blood inside the vessels." But, these contractions are not heartbeats in true terms as the heart is not yet fully developed.
A journal Pediatric Cardiology, titled, Rhythm abnormalities of the fetus, explains this by stating that the heart's muscular tissue, called the myocardium, begins to contract rhythmically about three weeks post-conception. But the traditional meaning of a heartbeat doesn't start to take place until six weeks.
Can an embryo develop fingerprints at 9 weeks?
No. Various ridges form in the soles of the feet and palms of the hands of a fetus which later develop into footprints and fingerprints. Studies published in the International Journal of Human Anatomy state that "The crucial events for the establishment of the epidermal ridge patterns (which will later form fingerprints) take place from the 10th to 16th weeks of development. These established the future surface patterns which become well pronounced in the 16th week." Various researches have concluded that "Fingerprint formation finishes at around week 19. After this, the fingerprints stop changing and remain the same for the rest of an individual's lifetime."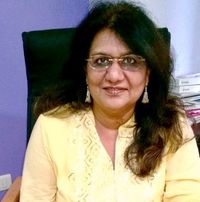 Dr. Anita Gupta, Gynecologist and Associate Director at Fortis La Femme, New Delhi says, "Neither do the embryo's heart beat at 16 days nor do the fingerprints develop at 9 weeks. The development of the heart is not completed at that stage, so no possibility of its beating. Similarly, the fingers formation occurs at around 17-19 weeks of gestation. Therefore, such claims are not true."
Disclaimer: Medical Science is an ever evolving field. We strive to keep this page updated. In case you notice any discrepancy in the content, please inform us at [email protected]. You can futher read our Correction Policy here. Never disregard professional medical advice or delay seeking medical treatment because of something you have read on or accessed through this website or it's social media channels. Read our Full Disclaimer Here for further information.