Quick Take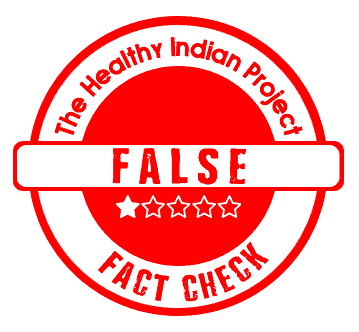 A social media post says that viruses are nothing but exosomes. We fact checked and found the claim to be False.
The Claim
A Facebook post reads, "WHAT IF viruses don't really exist, and they are just EXOSOMES instead? Since exosomes were discovered in 1983, over 200 microbiologists have been murdered, disappeared, or committed 'suicide'. If virus's don't exist the VACCINE INDUSTRY would be decimated!"
Fact Check
What are Exosomes?
Exosomes are small sacs of lipids that are formed due to cellular secretion. Exosomes exist outside the cells and their lipid sac form contains nucleic acids, proteins, lipids, and metabolites. Exosomes function to carry the contents in them and facilitate inter cellular communication. They are important for scientists in order to understand various aspects of health, diseases and cellular biology.
Presence of exosomes have been detected in most of human body fluids including amniotic fluid, semen, breast milk, and saliva.
In recent years, scientists have been trying to use the knowledge about exosomes to cure diseases. This process, known as exosome therapy, is where scientists introduce exosomes into the body functioned to act in a certain way and invoke responses from the body in a certain way that leads to healing.
Are virus and exosome same?
No. So far there is no medical documentation to prove that viruses and exosomes are same thing. The research titled 'Decoy exosomes provide protection against bacterial toxins' as highlighted in the video targets bacterial toxins and does not seem to talk about virus.
Another 2020 research titled 'An Alphavirus-derived replicon RNA vaccine induces SARS-CoV-2 neutralizing antibody and T cell responses in mice and nonhuman primates' as highlighted in the video talks about 'a replicating RNA vaccine, formulated with a lipid-based nanoparticle emulsion, produces antibodies against the COVID-19 coronavirus in mice and primates with a single immunization. These antibodies potently neutralize the virus in young and old animals. The antibody levels induced are comparable to those in recovered COVID-19 patients. This formulation is shelf-stable, with mass-production and distribution advantages' as stated by the ScienceDaily website.
In context with James Hildreth statement as shown in the video, we found a 2003 study that shows the statement is a hypothesis which needs more evidence to be accepted widely.
It seems that the video on Facebook is formed out of a conspiracy theory. Like most conspiracy theory, it raises fictional doubts which cannot be supported with concrete research evidence.
THIP Media also researched about the 'Banned.Video' website and found evidence that shows 'Infowars, the far-right conspiracy website owned by radio host Alex Jones, successfully resurrected itself on social media under the name 'Banned.Video' until it was taken down yet again by Twitter on April 16, 2020'. Also, 'Banned.Video features content similar to Infowars, promoting false claims, health disinformation, and unverified political conspiracy theories'. In context with the structural and functional differences between virus and exosomes, the available evidence shows that the exosomes are released from every cell type and tissue. Viral-infected cells release exosomes. A 2018 study shows that 'Exosomes released from virus-infected cells contain a variety of viral and host cellular factors that are able to modify recipient host cell responses'.
Exosome are a small fluid-filled bladder, sac, cyst, or vacuole within the body that are typically 30-90 nm in diameter and extracted from numerous cells, such as B and T lymphocytes, dendritic cells, etc., which play a significant role in intercellular communication and the transmission of physiologically active components. Exosome comprehension has been greatly aided by proteomics.
On the other hand, the structure of virus 'consists of a single molecule of nucleic acid surrounded by a protein coat, the capsid; the capsid and its enclosed nucleic acid together constitute the nucleocapsid. In some of the more complex viruses the capsid surrounds a protein core'.
Why Viruses are confused with Exosomes?
The CELL guidance systems website shows exosomes produced by a virally infected cell can transport viral components such as 'proteins or nucleic acids which can either be directly harmful to the cell or mediate viral infection that is occurring simultaneously'.
Exosomes released from viral-infected cells have viral proteins and nucleic acid which may encode new instructions for cells to produce virus, where both should have been performing normal and essential life functions.
We know that virus replicates and multiplies in the body through set instructions. However, exosomes do not replicate in the cell that receives DNA during the exchange of genetic material. Because each cell can make its own exosome, exosome cannot be a virus because they do not replicate.
Some viruses and exosomes are similar to each other in more than one parameters. Many of them also behave in similar way.
Enveloped viruses known as retroviruses, believed to form at the plasma membrane of infected cells. They exhibit resemblance to exosomes in terms of their structure, biogenesis, and even the ways in which they bind to other cells, fuse with the host cell membranes, deliver their contents, and stimulate a number of signalling processes.
How do we differentiate viruses from Exosomes?
Retroviruses' exosomal origins present an intractable dilemma between viruses and exosomes. Virologists of the 20th century clearly distinguished retroviruses in particular from non-replicating exosomes by stating that viruses are infectious agents of small sizes, only multiply in live cells thereby splicing their genetic material into the host cell while exosomes mediate the exchange of genetic material. However, it should be emphasized that exosomes generated within the endosomal system of virally infected cells could aid in the transportation of the viral components to the otherwise healthy cells.
Is it possible that viruses do not exist and only exosomes exist?
We still do not know enough about Exosomes to answer this question. However, with limited data available, it seems unlikely. Exosomes and Viruses surely have a lot in common but there is no suggestion from the scientific community that "they are same" or "viruses do not exist at all". Exosomes are released by healthy cells to remove unnecessary proteins from the cells. The latest studies also show that exosomes participate in cell–cell communication. But their biological function is not completely clear.
THIP MEDIA TAKE: Exosomes and some viruses may have resemblance to each other, but scientific evidence shows they are two different things. Due to the lack of any scientific evidence, we mark the claim as false. The hypothesis floated around in the given Facebook claim is a conspiracy theory. Like most conspiracy theory, it raises a fictions doubt without supporting it with any concrete research material.
Disclaimer: Medical Science is an ever evolving field. We strive to keep this page updated. In case you notice any discrepancy in the content, please inform us at [email protected]. You can futher read our Correction Policy here. Never disregard professional medical advice or delay seeking medical treatment because of something you have read on or accessed through this website or it's social media channels. Read our Full Disclaimer Here for further information.