Quick Take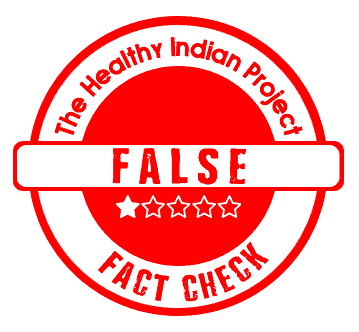 A social media post is claiming that if you've had COVID, you're likely to be protected for life. We fact checked and found this claim to be False.
The Claim
"BREAKING REPORT: Washington University School of Medicine RELEASES DATA claiming If You've Had COVID You're Likely PROTECTED FOR LIFE…" says a social media post. The post can be found here and a screenshot is attached below.
Fact Check
Did Washington University School of medicine claim that if you've had COVID, you are protected for life?
No. The Washington University School of Medicine states that long-lived bone marrow plasma cells (BMPCs) are a persistent and essential source of protective antibodies. Individuals who have recovered from COVID-19 have a substantially lower risk of reinfection with SARS-CoV-2. Nonetheless, it has been reported that levels of anti-SARS-CoV-2 serum antibodies decrease rapidly in the first few months after infection, raising concerns that long-lived BMPCs may not be generated and humoral immunity against SARS-CoV-2 may be short-lived.
Can the antibodies produced after COVID infection protect the body from reinfection ?
Not always. Studies on immunological response to these infections suggest that antibodies formed after Covid infection confers immunity only for a short period of time before it starts to wane. Not all antibodies are protective, especially if the virus they are raised against has started mutating. If the virus is too different from the original virus, then the benefit from the previously developed immunity becomes more limited. Also, the immunity is dependent on various other factors such as the age, medications, health status, other comorbidities, etc.
Are there any cases of reinfection reported?
Yes. Reinfection means a person was infected (got sick) once, recovered, and then later became infected again. The Centres for Diseases Control and Prevention states that cases of reinfection with COVID-19 have been reported, but remain rare​.​
The CDC also states that being unvaccinated was associated with 2.34 times the odds of reinfection compared with being fully vaccinated.
So, vaccination is important as it can reduce the chance of being infected with Covid. Also, you are not protected for life if you had COVID once as we can see with the cases of reinfection being reported. Hence, the claim is false.
Disclaimer: Medical Science is an ever evolving field. We strive to keep this page updated. In case you notice any discrepancy in the content, please inform us at [email protected]. You can futher read our Correction Policy here. Never disregard professional medical advice or delay seeking medical treatment because of something you have read on or accessed through this website or it's social media channels. Read our Full Disclaimer Here for further information.