Quick Take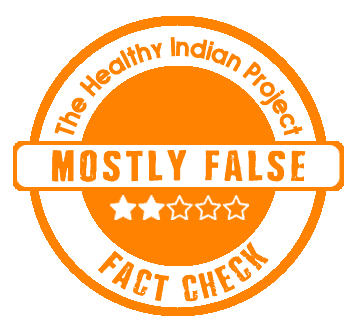 A video shared on Facebook indirectly claims that Omega-3 capsules shall not be consumed as they can be harmful to the human body, quoting the presentation of degeneration of plastic foam after the liquid inside the capsule is poured onto it. We fact-checked and found this claim to be Mostly False.
The Claim
In a video shared on Facebook, a man cuts open a capsule from an omega-3 bottle and pours the liquid in the capsule onto the plastic foam. He then allows the liquid from the pill to sit on top of the foam as he indicates two minutes have passed, then five minutes, and then one hour. The liquid from the capsule seemingly eats away at the plastic foam the longer it is allowed to sit there.
Fact Check
What are Omega-3 fatty acids?
Omega-3 fatty acids are healthy fats that cannot be made by the human body, and, therefore, are obtained from external sources such as plants and fish.
Fish oil capsules contain two of the three types of healthy essential fats, example, eicosapentaenoic acid (EPA), and docosahexaenoic acid (DHA). They are helpful in reducing the risk of heart disease. They also help to lower blood pressure, reduce the levels of triglycerides and increase levels of HDL or good cholesterol. In fact, the American Heart Association recommends eating two servings of fish (particularly fatty fish) per week due to its richness in omega-3 fatty acids.
Furthermore, they also help in keeping our lungs, blood vessels, endocrine system, and immune system healthy.
What can be the side effects of a deficiency of omega-3 fatty acids?
According to the NIH, Office of Dietary Supplements, deficiency of omega-3s can cause rough, scaly skin and a red, swollen, itchy rash. Other symptoms can be fatigue, trouble sleeping, difficulty in concentration and attentiveness, joint pain, leg cramps, poor circulation, mood swings or depression, etc. There is no proof that it can lead to erosion of any lining or organ in the body.
Can excess consumption of Omega-3 fatty acids be harmful?
Yes. The Food and Drug Administration recommends "consuming no more than 5 g/day of EPA and DHA combined from dietary supplements. Any side effects from taking omega-3 supplements are usually mild. They include an unpleasant taste in the mouth, bad breath, heartburn, nausea, stomach discomfort, diarrhea, headache, and smelly sweat."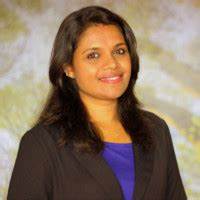 Dietitian Ranjani Raman highlights this by stating, " Omega 3 may be a necessity for some medical conditions and hence should be taken only after being prescribed by your doctor or dietitian."
Can omega-3 capsules corrode plastic foam?
Yes. The omega-3 capsule can dissolve plastic foam or styrofoam because of the presence of fish oil in it. Fish oil dissolves styrofoam with enough time. It is due to a property known as 'polarity'. Polarity describes the electric charge of molecules. Similar compounds will mix together and opposites will separate. Because both styrofoam and oil are non-polar compounds (electrons in the compound are equally shared and hydrophobic, or water-resistant), fish oil dissolves styrofoam due to the chemical reaction of putting these two compounds together.
Are Omega-3 capsules harmful to the human body?
No. Unlike as indirectly claimed by the video, stomach erosion is not a possible side effect after consuming omega-3 pills. Omega-3 carries numerous beneficial effects with its consumption. It can only cause some side effects due to overdose.
Secondly, styrofoam is simply a synthetic material that has no properties of a human body and has no co-relation with the effects on the body.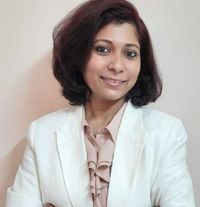 Nutrition consultant, Anurupa Bose, states "Omega-3 capsules usually don't have much of side effects. However, daily consumption of Omega -3, i.e., EPA & DHA combined shouldn't be more than 3000 mg.
Omega -3 is clinically proven to reduce the risk of heart disease, and lower cholesterol levels as well as blood pressure. It is also beneficial for reducing the body's inflammation that occurs due to hormonal imbalances but long-term usage of omega-3 reduces immune system function by lowering the body's inflammatory responses."
Disclaimer: Medical Science is an ever evolving field. We strive to keep this page updated. In case you notice any discrepancy in the content, please inform us at [email protected]. You can futher read our Correction Policy here. Never disregard professional medical advice or delay seeking medical treatment because of something you have read on or accessed through this website or it's social media channels. Read our Full Disclaimer Here for further information.