Quick Take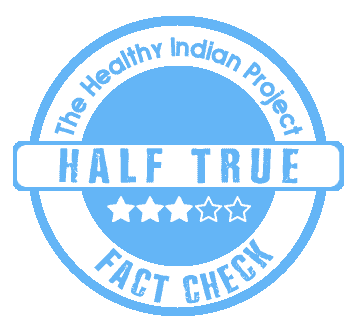 A social media post claims that "Exercise only plays a small percentage of our daily calorie burn. Hormones are the real culprit behind weight gain." We fact-checked and found this claim to be Half-true.
The Claim
A social media post reads, "Most women are told to exercise to lose weight. That is often bad advice. Exercise only plays a small percentage of our daily calorie burn. Hormones are the real culprit behind weight gain."  
Fact- Check
How can one lose weight?
Research states that you must be in a calorie deficit to lose weight, meaning your body expends more calories than you consume. This can be achieved by eating and drinking fewer calories and burning more calories through physical activity or combining the two.
What role does Diet play in weight loss?
According to Harvard Health, 'How much you eat—and what you eat—play central roles in maintaining a healthy weight or losing weight. Exercise is the other key actor.'
Researchers emphasize that the optimal diet to treat obesity should be safe, efficacious, healthy and nutritionally adequate, culturally acceptable, and economically affordable, and should ensure long-term compliance and maintenance of weight loss. Setting realistic goals for weight loss and pursuing a balanced dietary plan tailored to individual needs, preferences, and medical conditions are some fundamental principles to facilitating weight loss in obese patients and, most importantly, reducing their overall cardiometabolic risk and other obesity-related comorbidities.
How can physical activity or exercise make you lose weight?
According to research, Physical activity improves one's ability to attain and maintain a desirable body weight and composition. Similarly, Physical activity promotes appetite regulation through the body's appetite-regulatory hormones. It also encourages higher energy flux, making it easier to match energy needs with expenditure. There are several ways physical activity can help lose weight, such as Aerobic exercise, walking, jogging, cycling, strength training, etc.
How do hormones play a role in losing weight?
A few hormones which play a role in losing weight are Insulin, Ghrelin, Estrogen, etc., to name a few.
Insulin resistance causes your cells to stop responding to insulin. It results in high blood sugar because the cells can't easily take up glucose from your blood. Ghrelin is a hormone known to stimulate appetite. People with obesity have low ghrelin levels but are more sensitive to its effects. This sensitivity may lead to overeating. 
Similarly, individuals with low estrogen levels often experience central obesity, which is an accumulation of weight around the body's trunk. 
Are hormones the real culprit behind weight gain?
Not exactly. There's no doubt that hormones play an essential role in losing weight, but they are not the sole factor to consider. Several factors such as diet and exercise play a vital role in weight loss.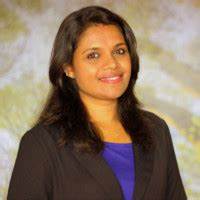 Ranjani Raman, Dietitian & Nutrition Therapist further explains this by stating, "No. Weight gain is not always caused just due to hormones. Hormonal imbalance could be one of the causes. Excess calorie consumption and poor food choices, sedentary lifestyle, stress, certain medications, etc., may also contribute to weight gain.  
Diet and exercise are two key factors. Right nutrition helps nourish the body with the necessary nutrients that can promote the body's overall functioning. Exercise helps in better nutrient absorption and utilization and can also promote positive muscle health. It also helps in better blood circulation and nutrient availability thereby helping in overall health. Regular exercise can strengthen our body, build stamina, get toned, and can also help in weight loss."
In conclusion, pursuing a balanced diet, prioritizing sleep, and exercising regularly may benefit your overall health and reduce your risk of chronic disease by helping in weight loss. Please note that while certain conditions involving hormones can affect weight, those conditions aren't responsible for weight gain in everyone.
Disclaimer: Medical Science is an ever evolving field. We strive to keep this page updated. In case you notice any discrepancy in the content, please inform us at [email protected]. You can futher read our Correction Policy here. Never disregard professional medical advice or delay seeking medical treatment because of something you have read on or accessed through this website or it's social media channels. Read our Full Disclaimer Here for further information.