Quick Take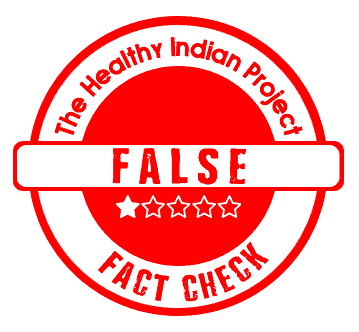 A number of social media users claim that females brains are more efficient than male brains. We fact-checked and found that the claims are false.
The Claim
There are a number of social media-based "Do you Know" and "Amazing Facts" type posets doing rounds that claim gender-based differences in structure and functioning of male and female brains. One such post claims, "Male brains are 10% bigger but women brains work more efficiently."
One such post can be seen here and a screenshot is given below.
Fact Check
Are there differences in male and female brains?
Yes. There are a few physiological differences between male and female brains.
Male brains compared to female brains are found to be slightly bigger in volume since birth. A recent research shows that an average male will have a slightly larger (around 11%) brain than a female.
Neurologist Dr. Pawan Raj says, "Structurally there are studies that have looked into differences in size and shape of male vs female brains. ENIGMA (Enhancing Neuro Imaging Genetics through Meta-Analysis) Consortium analyzed the sex differences in variability of brain structure, based on international data spanning nine decades of life, using MRI images of 16,683 brains. They noted there were significant differences between the structure of male vs female brains."
Do female brains function more efficiently?
No. There is no conclusive scientific evidence for this claim.
For ages, scientists have tried studying the gender dependencies on a person's IQ. However, results have mostly been inconclusive. One such study done found no average difference in intelligence, but males were more variable than females.
A comparatively recent, large-scale study done on 5,00,000 people suggests that 'women tended to have significantly thicker cortices than men.' Thicker cortices are often linked to intelligence. But the evidence is not conclusive as there is quite an overlap between the different parameters. The researcher Stuart Ritchie, a postdoctoral fellow at the University of Edinburgh, confirmed that the research findings cannot answer the question on the difference of intelligence between males and females.
Dr. Raj says, "There have been multiple researches in this area but nothing conclusive has ever been established so far. Researches have found different areas of activation in the case of male and female brains but there is no evidence in their cognitive performances."
Dr. Raj further explains, "Brains do a lot of different functions and are affected by multiple internal and external factors in their response to any stimulus. So it is difficult to distinguish the functioning of the brain-based solely on gender."
Disclaimer: Medical Science is an ever evolving field. We strive to keep this page updated. In case you notice any discrepancy in the content, please inform us at [email protected]. You can futher read our Correction Policy here. Never disregard professional medical advice or delay seeking medical treatment because of something you have read on or accessed through this website or it's social media channels. Read our Full Disclaimer Here for further information.