Quick Take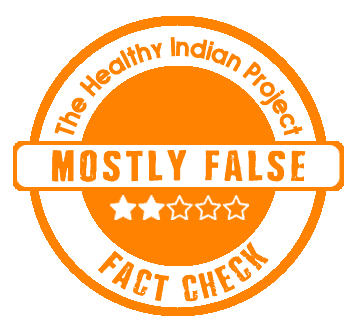 A social media post claims that masks are mandatory due to monkeypox. We fact-checked and found this claim to be Mostly False.
The Claim
A post on Twitter reads, "Monkeypox mask mandatory… Dafuck is thinking WHO?" The screenshot of the post is attached below.
Fact Check
What is Monkeypox and how does it spread?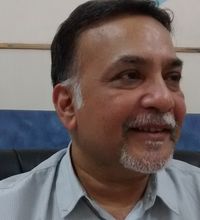 Dr Arvind Kumar, Director HOD, Paediatrics, Fortis Hospital Shalimar Bagh, Delhi, explains, "Monkeypox is a zoonotic disease caused by the orthopox virus and was first described in monkeys, though the reservoirs are rodents. The disease causes fever, headache, body ache, painful rash over the body, and swollen glands. The infection can spread by touching an infected persons rash, scabs, body fluid, sharing of clothing and bedding and also through tiny droplets from kissing and cuddling. Pregnant women can pass the disease to the baby in the uterus."
What are the mandatory guidelines for the prevention of monkeypox worldwide?
Various healthcare organizations have recommended certain guidelines to reduce the risk of spread. The IDSA urges clinicians to follow the "Identify, Isolate and Inform" strategy to help stop the spread of the virus.
The CDC guidelines for monkeypox recommend people infected to isolate "until the rash has fully resolved, the scabs have fallen off, and a fresh layer of intact skin has formed."
It further recommends to "avoid close, skin-to-skin contact with people who have a rash that looks like monkeypox, don't touch the bedding, towels, or clothing of a person with monkeypox, wash your hands often or use hand sanitizer, and avoid contact with animals that can spread monkeypox virus, usually rodents and primates."
What are the recommendations by WHO in protecting against Monkeypox?
WHO recommends protecting yourself and others from monkeypox by "Reducing your risk of catching monkeypox by limiting close contact with people who have suspected or confirmed monkeypox, or with animals who could be infected. Cleaning and disinfecting environments that could have been contaminated with the virus by someone who is infected regularly. Keep yourself informed about monkeypox in your area."
For anyone who is already infected or might be infected with the virus, WHO recommends, " Protect others by seeking medical advice and isolating from others until have been evaluated and tested. If you have probable or confirmed monkeypox, get advice from your health worker on whether you should isolate yourself at home or in a health facility. Until more is understood about transmission through sexual fluids, use condoms as a precaution whilst having sexual contact for 12 weeks after you have recovered."
What are the preventive measures for monkeypox in India?
The Ministry of Health and Family Welfare, India, has put some preventive guidelines for monkeypox virus infection. The guidelines are as follows-
"Avoid contact with any materials, such as bedding that has been in contact with a sick person.
Isolate infected patients from others.
Practice good hand hygiene after contact with infected animals or humans. For example, wash your hands with soap and water or use an alcohol-based hand sanitizer.
Use appropriate personal protective equipment (PPE) when caring for patients."
Are face masks mandatory because of monkeypox?
No. The masks are not mandatory to prevent the spread of monkeypox at the time of this writing. There is no evidence that the guideline is currently issued either by the government or WHO until July 29, 2022. Neither the CDC guidelines nor the Indian government guidelines include such a mandate.
In India, according to the guidelines issued by the MoHFW, a mask is mandatory for patients who are detected with Monkeypox. The mask is needed by the patient during the isolation phase and ambulance transfer to minimize exposure to surrounding persons.
For a caregiver and healthcare worker, it is mandatory when providing care in order to limit the transmission of the virus. But, the mask is not mandatory for everyone to contain monkeypox. Although, it must be noted that the mask is necessary for several places to limit the spread of COVID.
Disclaimer: Medical Science is an ever evolving field. We strive to keep this page updated. In case you notice any discrepancy in the content, please inform us at [email protected]. You can futher read our Correction Policy here. Never disregard professional medical advice or delay seeking medical treatment because of something you have read on or accessed through this website or it's social media channels. Read our Full Disclaimer Here for further information.